Woods Road & Leakes Road, Truganina, Melbourne, VIC 3029, Melbourne
add to favorites
Elpis Truganina Melbourne
(FREEHOLD Land & House Package from A$488,000)
11 Reasons To Invest in The Elpis Truganina Melbourne
ONLY 10% + 5% down payment, balance upon completion in 2016
FREEHOLD Tenure Land & House from AUD 122 per sq.ft. (include House)
LOCATED in growth suburbs Truganina provides fast access to & reap economic benefits of East Werribee Employment & Point Cook West precincts
ONLY 21km / within 30 mins to Melbourne CBD & Southern Cross Station by train
INTEREST ONLY loan
LOW stamp duty of up to 8.5 % for purchase (land cost only) and Federal Tax Incentives for property investment
Favourable AUD vs SGD exchange rate – potential gain from future currency exchange
STRONG annual compounded 6.3% (CAGR) house price growth
NO Loan required until 6 months from completion date (T.O.P)
STRONG rental demand (4% yield)
MELBOURNE voted world most livable city 4year in a row for: Stability, Infrastructure, Environment, Healthcare & Education
Elpis Truganina Melbourne is Close To Werribee City Centre & East Werribee Employment Precinct!
Werribee's City Centre is equivalent in size to the Melbourne Central Business District. An Activity Centre Boundary defines  an area of 130 hectares for development.
The East Werribee Employment Precinct is one of Melbourne's largest commercial development district (second only to Docklands), covering an area of 775 hectares, that is5 times Melbourne CBD plus Dockland precinct the majority of which is greenfield land for commercial and mixed-use city development.  Inclusive of 170 hectares of open parkland, 60 hectares of lakes and waterways network. , it will also be developed into a Health and Learning Precinct, to offer 15,000 jobs in health care and training areas as well well as creating 58,000 new jobs targeted in an array of sectors. This major  development will build on East Werribee's 100 year history as Victoria's state research hub and its strength in health, learning and  technology under 'Mebourne 2030' plan with expected increase in living populations and jobs, thereby increased demand for housing in the area is inevitable
Schools & Education
Westbourne Grammer School
Thomas Carr Catholic Secondary
St Clares Catholic Primary School
Hoppers Crossing Secondary
Baden Powell College
Point Cook Secondary College
Suzanne Cory High School
Emmanuel College
Seabrook Primary School
Lumen Catholic Primary School
Altona Meadows Primary School
Medical Centres
Elpis Medical Centre
Wyndham Village Medical Centre
Hogans Rd Medical Centre
Heaths Rd Family Dental Clinic
Werribee Mercy Hospital
St Vincent Private Hospital (completed in 2017)
Shopping Centres
Elpis Centre
Wyndham Village Shopping Centre
Werribee Plaza Shopping Centre
Willams Landing Shopping Centre
Point Cook Town Centre
Tarneit Shopping Centre
Elpis project focus around the conservation area, the estate is completed with running tracks, landscaping, local shops, child care and medical centre, a well-designed central park for residents. The Elpis central park is a magnificent open space reserve with pre-historical theme "Nature-Play" playground encourages kids to learn through outdoor nature elements.
Elpis Central Park with Facilities
Flying FOX Ride, Skateboard & BMX Park
Dog Off-leash Park
BBQ facility
Landmark entrance feature
Sweeping views of parks, conservation and the City
John Patrick designed landscape gardens
High design and building quality standards
Access to NBN high-speed fibre optic
Childcare centre, Medical centre & Café
Developer: E.I.G. Developments Pty Ltd is part of Eureka International Group (Woods Road Development Pty Ltd)
Project Type:  Land & House
Site Location:  Corner of Woods Road and Leakes Road, Truganina, Melbourne, VIC 3029
Project Name: ELPIS (Land & House)
Tenure: FREEHOLD (Foreigners Eligible)
Site Area: 21.9 HA (219,000sq.m. / 2,357,316 sq.ft.) Conservation
Number of Units: Approximately 490 lots in 15 stages plus Townhouses and future development.
Land Sizes: range from 254 sq.m – 515 sq.m
House Sizes: range from 161 sq.m (1,733 sq.ft) –  260 sq.m (2798 sq.ft)
Warranty: 7 years on structural
Completion: Stage 1 & 2 title June 2016. Estimated 3 to 4 years project
About Developers & Builders
Developer:
 
E.I.G. Developments Pty Ltd is part of Eureka International Group (Woods Road Development Pty Ltd)
Eureka International Group is a large scale cross country corporation. Its diversity of overseas business provides the best and most convenient resources to China and SOuth East Asia clients. EIG head quarter is located at London Melbourne traditional fiancial street – Collins Street.
Builder:
Simonds Homes was established in 1949 by Gary Simonds who has grown the business over the last 65 years.
Since its establishment, Simonds Homes has been building quality and affordable homes. With three generations of builders providing hands-on experience and its commitment to perfection. Simonds Homes is the LARGEST detached homebuilder in Victoria with operations in New South Wales, Queensland and South Australia. Simonds Homes offers six brands of homes to accommodate range of customer needs. Simonds Homes has become the most rewarded Australian builder in the building industry.
REQUEST FOR A SHOWROOM INVITE !
Visit to showroom is by invitation only. To request for an invite, kindly fill up the form and we will in touch with you shortly.
Official Developer Sales Team. Brochures, Detailed floor plan, Payment Schedules, Special Sales Packages , Promotional Packages, Development Updates are available upon request by simply fill up the request form.
Elpis Melbourne Priority Unit Choice & Selection
Elpis Melbourne Early Bird Discounts
Elpis Melbourne Direct Developer Price
Singaporeans/Permanent Residents/Foreigners are welcome
Registration of Interest
GET YOUR EXCLUSIVE INVITE & PRIVILEGE INFORMATION NOW !
Elpis Truganina Melbourne, Australia. Investor residing in Asia having interest in Elpis Melbourne, can contact our Singapore Sales Office by submitting the form below.
Property Id : 977
Property Size: 161 ft2
Rooms: 3
Bedrooms: 3
Bathrooms: 2
Developer: E.I.G Development Pty Ltd
Completion (TOP): 2017
Tenure: Freehold
Price: Fromm A$488,000
Number Of Units: 490 lots
Unit Mix: 1 & 2 Storey houses with 3 & 4 bedroom
Number Of Floor: House & Land
Furnishing: partial
Eligibility: Foreigner Eligible
Similar Listings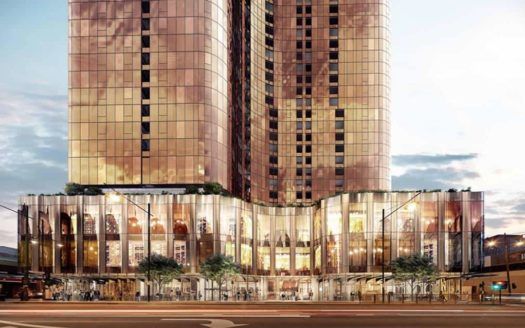 Invest in Sky One, Melbourne's tallest suburban tower at Box Hill, a Central Activities Area, famous for restaurant
[more]
Invest in Sky One, Melbourne's tallest suburban tower at Box Hill, a Central Activities Area, famous for restaurant
[more]