Manchester Serviced Office 
Serviced Office or Flexible workspace has moved from the fringes of the market to centre stage with demand continuing to grow year on year. UK is at the forefront of this revolution, leading the way in offering a working environment that meets the needs of the 21st century occupier.
The flexible workspace market in the UK accounts for around 36% of the world market. – The UK flexible workspace sector is estimated to be worth £16bn using traditional valuation methods, although taking into account additional income from services supplied by operators it has been estimated it is worth close to £19bn. This could rise to £62bn by 2025.
With 52% of global office space either vacant or unused, the expectation is that the flexible workspace market will increase significantly– currently, it represents 8% of global office space.
*JLL estimates that 30% of office space will be co-working space by 2030.
Key Drivers of The Serviced /Flexible Workspace Market Growth
1. Instant Availability & Flexibility to grow
Occupiers are not required to make a long-term financial commitment by entering into a lease for a fixed number of years. As a result, occupiers can grow or contract as their business needs change.
2. Lower Set Up Costs
Spend less on rent deposits, legal expenses, or fit out and infrastructure costs such as telephone systems, printers, etc
3. Operational from Day 1
Lease and legal process for taking up space in serviced office is infinitely quicker and easier. Occupiers can move in within days or even hours.
4. Better Managed Operational Cost – Pay-as-you-use system
Occupiers pay a fixed amount per desk or room, with extras such as meeting room hire, furniture and printing services paid for separately
5. Growing Demand
Small firms are the backbone of current serviced office demand. Small and medium sized businesses make up 99.9% of businesses and 60.1% of employment in the UK. By 2025, 9.7 million jobs will be office-based compared to 8.7 million today. An extra 846,000 people will be employed in finance, business services and information and communications; sectors which are big users of serviced offices. 70% of Working Population in UK projected to work remotely by 2025.
6. Service  Offices Emerge As An Asset Class
Serviced Office – a rising asset class have a higher value – £17 billion based on the workplace rental income alone and £19 billion when the additional service charges are included, which is 16% higher than comparable conventional offices. Serviced office sector in UK could see its value rise from under £20bn to £62bn by 2025; on more optimistic projections it could increase in size over five fold and be worth over £120bn
Invest in Manchester Serviced Office, Northern Quarter | Prime Business District
JuNQtion Manchester – Commercial Serviced Office | Fully Managed with 30% Nett Guaranteed Rental Return over 5 Years !
Only From £65K !
Earn 30% Nett Guaranteed Rental Return Over 5 Years!
Year 1 – 5% | Year 2 – 5.5% | Year 3 – 6% | Year 4 – 6.5% | Year 5 – 7%
Why Manchester
The UK's government's focus on the Northern Powerhouse placed Manchester city as a natural choice for investment outside of London

Manchester – Voted best UK city to live by the Global Liveability Survey 2016

Manchester ranked first in Europe for cost of doing business (KPMG)

The fastest growing cluster of digital, creative and tech start-ups in the UK, with the Northern Quarter, Manchester at the heart of this growth, seeing the number of digital firms located there increase by 70% over 3 years.

Manchester recently being crowned the UK's "capital of start-ups" with over 2000 firms created in the City in the last since March 2015

Manchester has the largest UK office market outside of London and has seen TWICE the investment of nearest regional rivals Liverpool

Manchester has the largest financial services sector outside of London employing 324,000 people.

Manchester's GDP predicted by Oxford Economists to grow quicker than Berlin, Paris and Tokyo over the next 5 years (2016)
Invest in Manchester Serviced Office
From ONLY £ 60K and Enjoy up to 30% Nett Rental Guaranteed Rental over 5 years!
The property is located within just 4 minutes walk to Piccadilly train station, Manchester's main train station, providing access nationwide as well as being the terminus station of the proposed High Speed Rail line, HS2, which will connect Manchester and London in just 1 hour. Typically this asset class is dominated by pension funds and private equity funds acquiring whole buildings and the opportunity for private investors to gain exposure to this sector is very limited.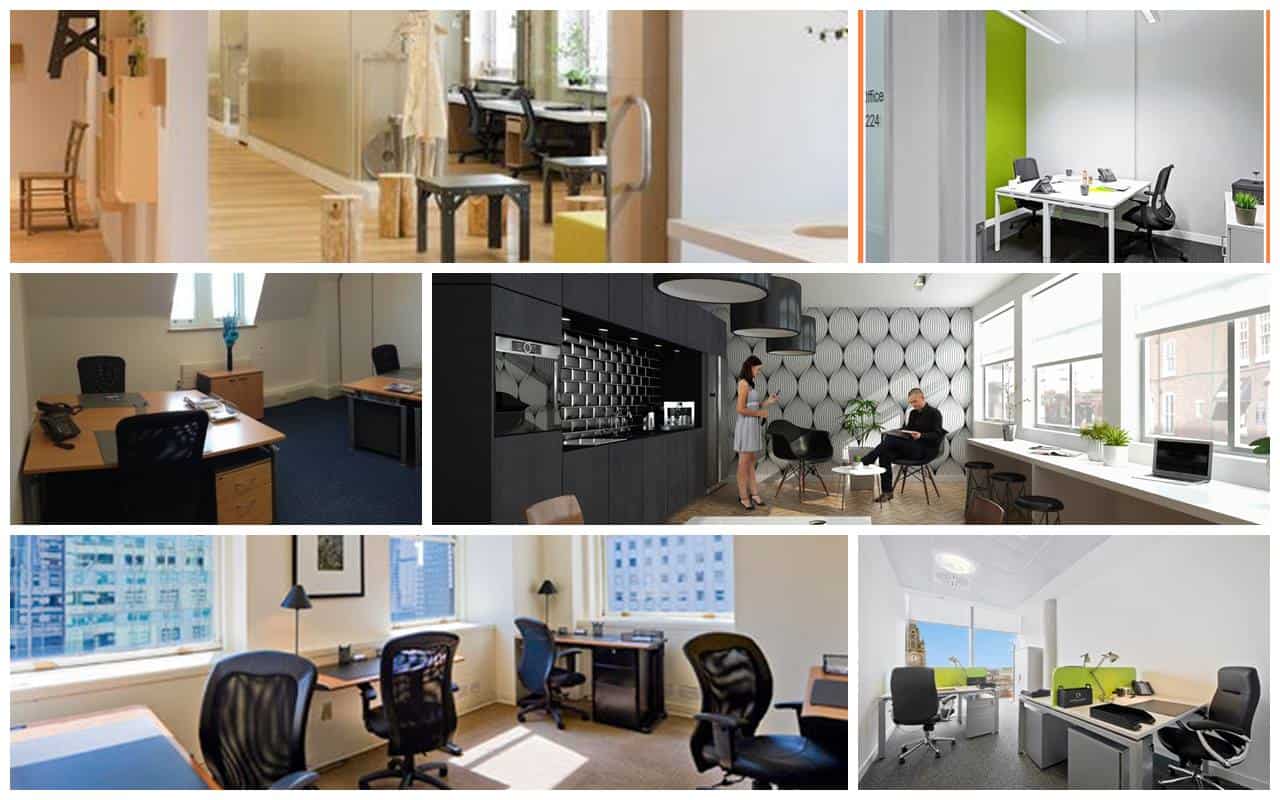 JuNQtion Manchester – A Fully Managed Serviced (Co-work) Office (Flexible Office) offer investors an opportunity to invest in to this exciting asset class in this high growth market that is both affordable and professionally managed as a hands-off investment.
Invest in Manchester Serviced Office, Northern Quarter | Prime Business District
Only From £65K !
Earn 30% Nett Guaranteed Rental Return Over 5 Years!
Year 1 – 5% | Year 2 – 5.5% | Year 3 – 6% | Year 4 – 6.5% | Year 5 – 7%
Reasons To Invest in JuNQtion Manchester Serviced Office / Flexible Office
Located in Northern Quarter Manchester | Prime Location
999-Years Leasehold
Within 4 mins walk to Piccadilly Station | HS2 High Speed Rail to London in approx 1 Hour
9 mins walk to Arndale Shopping Centre | Manchester renowned Shopping Mall

Choice Unit Available in size from 107 sqft to 316 sqft

Wall can be removed | Configurable to various space needs or for future growth needs
No Stamp Duty | No Capital Gain Tax

Ground Rent Only £1 per annum

Service Charge only £3 per sq ft.

Hassle-free or Hands Off Investment | Fully Managed by Ciitibase
Up to 30%

Nett Guaranteed Rental Return

over 5 Years!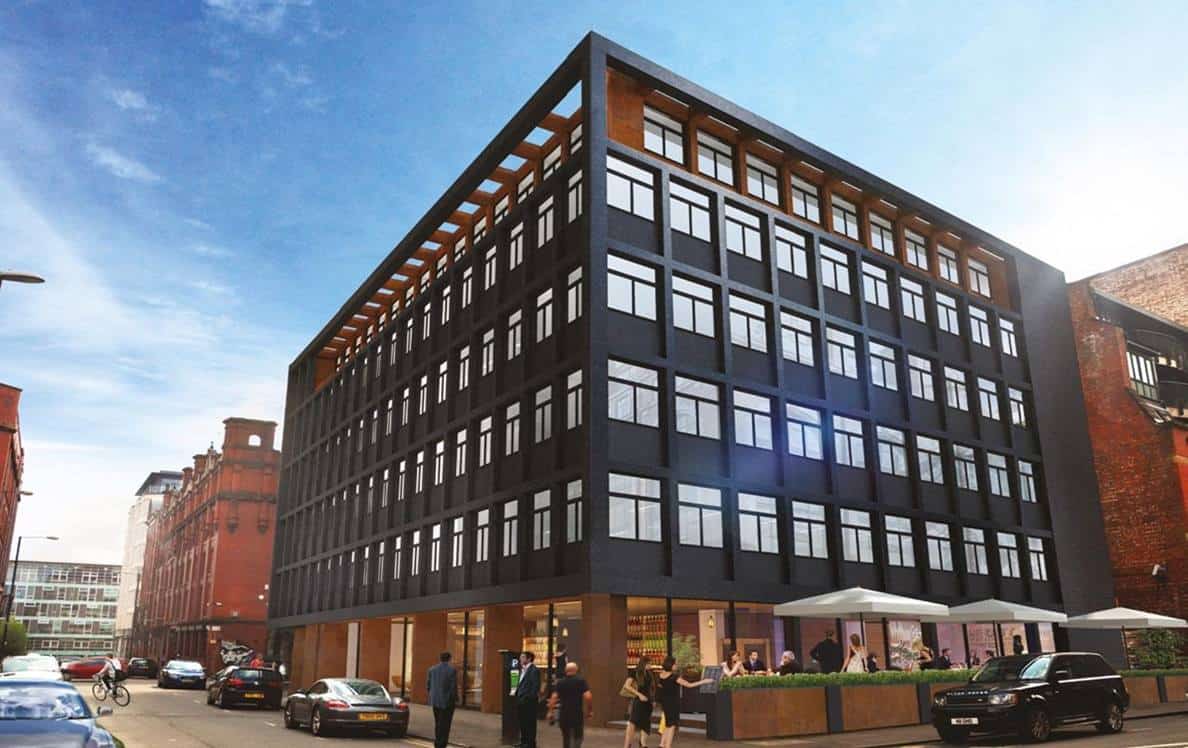 Typical Serviced Office Layout
Reservation and Easy Payment Schedule
Reservation Fee : £2000

25% on Exchange (21 days from Booking Date) Less Reservation (Booking) Fee

25% on 5 January 2018

25% on 1 March 2018

25% on Completion (est. Q4 2018)
SALES HOTLINE : (+65) 90624481
Registration of Interest
Junqtion – Manchester Serviced Office. Investors residing in Asia who wish to invest in Manchester Serviced Office should contact our Singapore Sales Office by submitting your interest in the registration form below
Other Good Property Investments
Cambodia Property
The Bridge Retail Mall : 70% Guarantee Rental Over 10 Years by Singapore Public listed developer Oxley, Only from USD1xxk!
The Bridge Cambodia SOHO : Freehold Grade A Soho office with up to 39% Guarantee Rental over 3+3 years
The Peak Luxury Condominium : Next to Shangri-La Hotel. 12% Nett Guaranteed Rental Returns over 2 years by Oxley Singapore. Only from USD1xxk!
Vietnam Property
1)HCMC 
The View Riviera Point Vietnam at District 7, by Keppel Land, 2BR only from $2xxk!
D1mension  HCMC : by CapitaLand in District 1 CBD  with  up to 8%  Guaranteed Rental for up to 4 years from USD3xxk!
2) Hanoi 
Seasons Avenue Hanoi by Capital Land, 2BR only from $16xk!
Malaysia Property:
1)Kuala Lumpur
The Luxe KL : Freehold Condo near KLCC – Singapore Listed Developer. Low Cash Down payment only from $20k to own a unit here.
Oxley Tower KLCC : Freehold Signature Grade-A Office and Jumeirah Living Residences, near KLCC Petronas Twin Tower. From RM 1M
2)Johor Bahru
Suasana JB : Freehold Condo by UMLand next to Komtar, CIQ, upcoming MRT Station. From S$2xxk!
UK Property
1)Manchester Property
Burlington Square Manchester :  Luxury Apartment at the heart of  Corridor Manchester ,   From  GBP1xxk!
CITU NQ Manchester : Luxury Apartment at the heart of Manchester City Center, UK 2nd  Largest City Center,  From  GBP1xxk!
2)London Property
Royal Wharf London : Waterfront Mixed Development near Canary Wharf, between 2  Tube/MRT Stations &  near to upcoming crossrail.  From GBP 35xk
Marine Wharf East : near Canary Wharf from GBP 390k
Emery Wharf : Prime London Zone 1 location, 10 mins walk to Tower Hill Station. From GBP 540K.