One Bernam by MCC Land & Hao Yuan Investment
柏 南 華 庭
Tanjong Pagar Brand New Mixed Development with total 351 Condo Units & 2 Commercial Levels
Doorstep to Wide Arrays of Amenities – NTUC Fairprice, 100AM, Tanjong Pagar Plaza Food Centre, Banks and more….
*Priced To Sell – CBD Condo – Work from Home | Work Near Home*
*THE PRESTIGE COLLLECTION*
Spacious 1 BR | 441 sqft from $1.029 million
Deluxe 2 BR | 700 sqft from $1.602 million
Premium 2+Study | 807 sqft from $1.821 million
**THE PALAZZO COLLECTION**
Luxury 3 BR with Private Lift
1421 sqft from $3.3x million
*23% Sold On 8 May VVIP Sales First Weekend Sales*
HOTLINE : +65 90624481
SMS/WhatsApp <Name><Email> NOW to +65 90624481 to register  for Show Flat Viewing Appointment and VIP Discount !
Related News and Updates
05/10/2021: MCC Land Sold 23% of total 351 units on 8 May 2021, first weekend sales to early-bird buyer with additional 2% discount. Avergae sellling price at $2,650 psf with majority take up from 1 & 2 Bedroom units sized from 441 sqft to 872 sqft.
04/30/2021: Latest price indication from MCC Land – 1 Bedroom from $1.029M, 2 Bedroom from $1.602M and 2 Bedroom + Study from $1.821M.
04/07/2021: Agent Briefing by Developer at One Bernam Showflat. 24 April 2021 open for registered visitor preview.
03/24/2021: One Bernam Showflat construction on completion schedule. To be Open for preview on 24 April 2021.
09/12/2019: The 28,001 sqm GLS site on Bernam Street awarded to Hao Yuan Investment at $440.9 million that translate to land cost of $1,463 psf ppr. The break-even price to be launched estimated in region of $2100 – $2200 psf
One Bernam by MCC Land & Hao Yuan Investment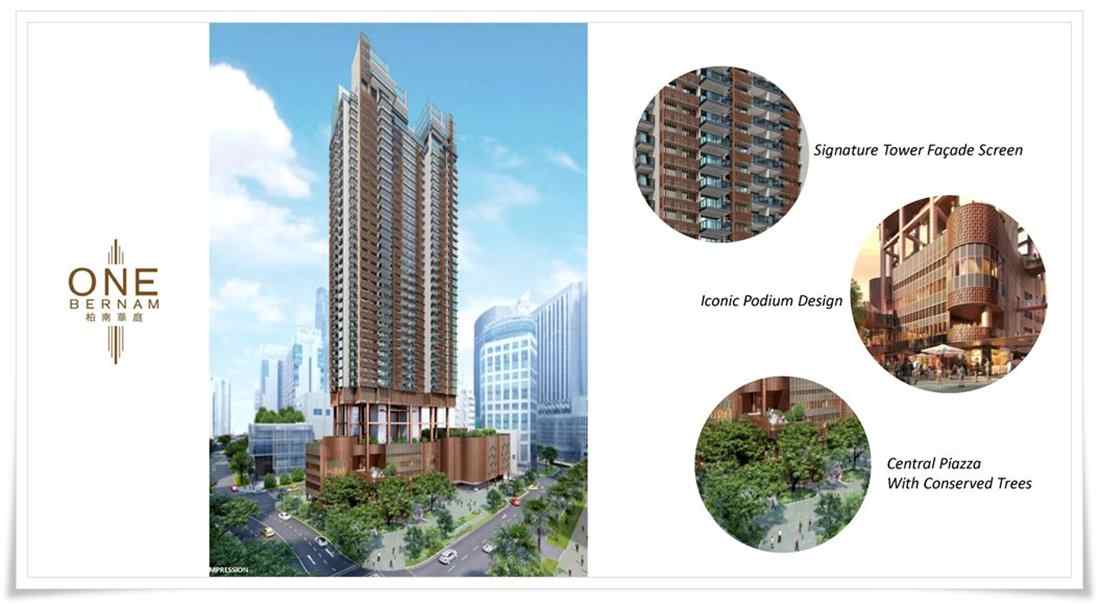 Slated to be launched on Q2 2021, One Bernam, an upcoming luxury condominium integrated with retail element by MCC Land and Hao Yuan Investment is conveniently located along Bernam Street, Tanjong Pagar precinct and is next to the epicentre of the future Greater Southern Waterfront precinct.
With a gross floor area (GFA) of 28,001 sqm (approx. 301,408 in sq. ft.) acquired at the price of $440.9 million ($1,463 psf ppr) on the GLS plot on Bernam Street, One Bernam, a mixed-use development consist of a 35-Storey Building housing a total 351 residential units with Level 1 & 2 for commercial (2000 sqm) retail and F&B outlets. Level 3 will house the serviced apartments and the residence apartment to start from Level 5 and up to level 33. Level 4 is a facilities deck designed with Botanic Landscaping, Wellness Lifestyle Facilities and Active Lifestyle Facilities including a 36m Lap Pool. 
The residential units starts from level 5 that sits at 40m above ground level which is equivalent of 12-storey high condo units. The apartment units are efficient and functional with choices of 1 Bedroom sizes starting from 441 sqft to 3 Bedroom sizes of 1421 sqft to take care of various investors and family needs. The 1-Bedroom layout does not come with balcony which make it more spacious for living experience.  In comparison with the nearby residences Altez and Skysuites that are just across Enggor Street, where both of these apartment layout includes planters and bay windows, One Bernam layout offering are much generous and designed with maximum usage efficiency. When completed, it would be an obvious decision for tenants to have their rental choice lay on One Bernam.
One Bernam also comes with a rare and limited 3 units of Sky Penthouses (2 x 3 Bedroom size from 1744 sqft to 1948 sqft, and a 5 Bedroom unit with 4306 sqft) siting at level 35, right above the level 34 Sky Terraces. For these limited Penthouses, carpark lots are allocated for each proud penthouse owner.
This GLS site is within the downtown planning area that will enjoy the CBD Incentive Scheme, hence one would expect more mixed commercial-residential developments arising from the scheme that foresee future increase the supply of residential units in the vicinity. By this, investors are good to invest in a unit in One Bernam development to be early mover in this CBD vicinity where upside potential are well grounded by the CBD Rejuvenation Plan and upcoming Greater Waterfront District.  One Bernam showflat is expected to be officially open for registered visitor to preview from 24 April – 4 May 2021 with VIP Booking and Sales on 7 May 2021 (Friday). Register now at (+65) 9062 4481 to schedule your viewing appointment.
One Bernam Condo Quick Fact
| Developer : | How Yuan Realty Pte Ltd |
| --- | --- |
| Location : | Bernam Street |
| Site Area : | 28,001 sqm |
| Tenure : | 99-Years Leasehold |
| Expected T.O.P. (Vacant Possession) : | 31 March 2024 |
| Expected Legal Completion : | 31 March 2027 |
| Total Number of Units : | Total 351 Residential Unit |
| Total Number of Car Park Space : | TBA |
| Architect : | TBA |
| Main Contractor : | TBA |
One Bernam Condo Unit Mix
Bedroom Type
Unit Size
No. of Units
Maintenance Fee
Price Guide
1 Bedroom
441 sqft
452 sqft
463 sqft
29
29
29
$350 - $390
From $1.0x Million
2 Bedroom
700 sqft
732 sqft
58
58
$430 - $480
From $1.6x Million
2 Bedroom + Study
807 sqft
829 sqft
872 sqft
29
58
29
$430 - $480
From $1.8x Million
3 Bedroom
1421 sqft
29
$500 - $550
From $3.3x Million
Penthouses
1744 sqft
1948 sqft
4306 sqft
1
1
1
$570 - $620
$570 - $620
$$860 - $910
P.O.A.
Total Units
351 Units
Street View of One Bernam Central Piaza
One Bernam Development Location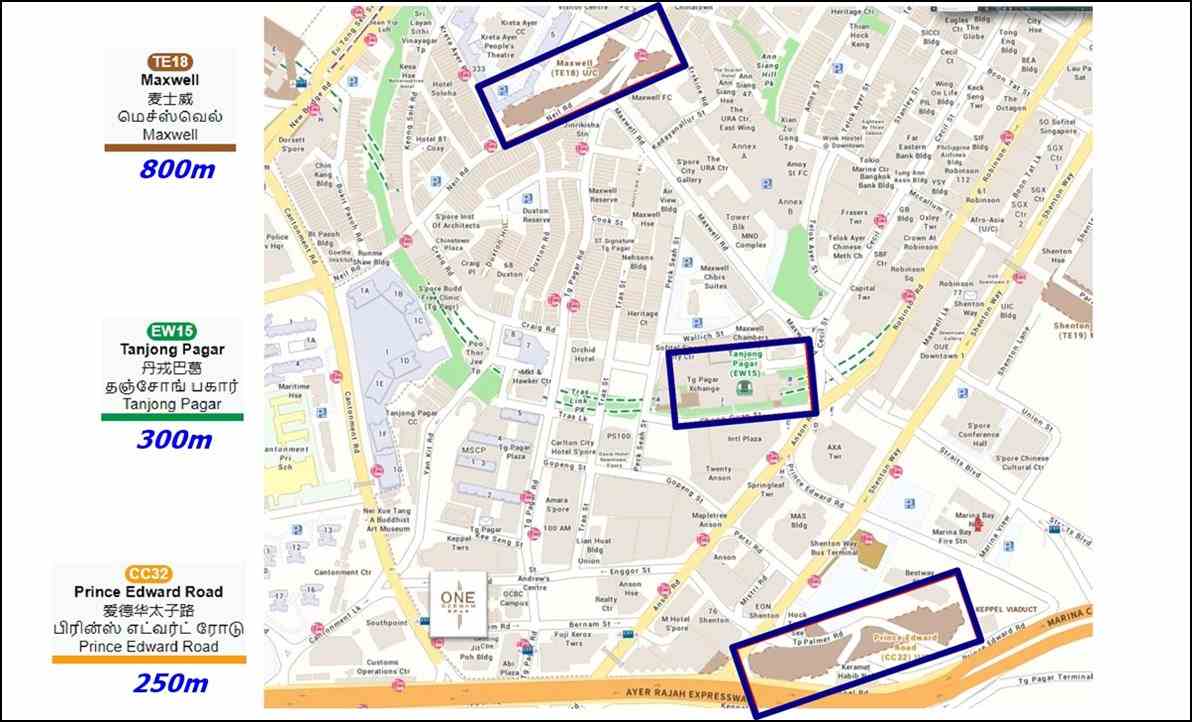 One Bernam, a 99-years mixed development is located within the Tanjong Pagar/Shenton Way precinct that is undergoing rejuvenation under URA CBD Redevelopment Plan. The development sits on an attractive location within 10 minutes walk to 3 MRT Stations – Maxwell MRT Station (TEL), Tanjong Pagar MRT station (EWL) and the upcoming Prince Edward Road MRT Station (CCL) which offer great connectivity to various part of Singapore.
Being within CBD precinct, nearby are  prominent Grade A offices such as Guoco Tower, Capital Tower and Frasers Towers. For daily household essentials and grocery needs, residents can conveniently walk over to nearby supermarket at 100 AM, Tanjong Pagar Centre, NTUC FairPrice, Cold Storage or enjoy local foodies in the market/food centre at Tanjong Pagar Plaza. All well within short walking distance. One can aslo savour all forms of Southeast Asian cuisines or find temples and markets for that Instagram-worthy post. Then, take a side turn into Erskine or Ann Siang Road to chill out at any shophouse bar to hang out till late, all the while knowing that home is just a short walk back.
It is also easily accessible via major roads such as Keppel Road and Anson Road as well as expressways such as Ayer Rajah Expressway and Marina Coastal Expressway. It is also well connected to the upcoming cycling network in the CBD and the Rail Corridor at the former Tanjong Pagar Railway Station (upcoming Cantonment MRT Station).
The Bernam Street GLS site is a rare fresh site in the mostly built-up Tanjong Pagar /Shenton Way CBD and could ride on the future Greater Southern Waterfront development and rejuvenation program from CBD Incentive Scheme unveiled in the URA Draft Master Plan 2019 recently. The future development will offer opportunities for city-living, providing easy access to employment within the CBD, as well as vibrant neighbour with city lifestyle offerings and amenities.
Transportation
Tanjong Pagar MRT (EWL)

Prince Edward MRT (TEL)

Keppel Viaduct

Central Expressway

Ayer Rajah Expressway
Nearby Amenities
Amara Shopping Centre

Tanjong Pagar Plaza

NTUC Fairprice

Amoy Street Food Centre

Icon Village

100 AM Shopping Mall

Parco

Amara Shopping Centre
Education
Cantonment Primary School

Outram Primary School

Superland Pre-School 100AM

Mulberry Learning Center

Modern Montessori Pre-School
Amenities Nearby One Bernam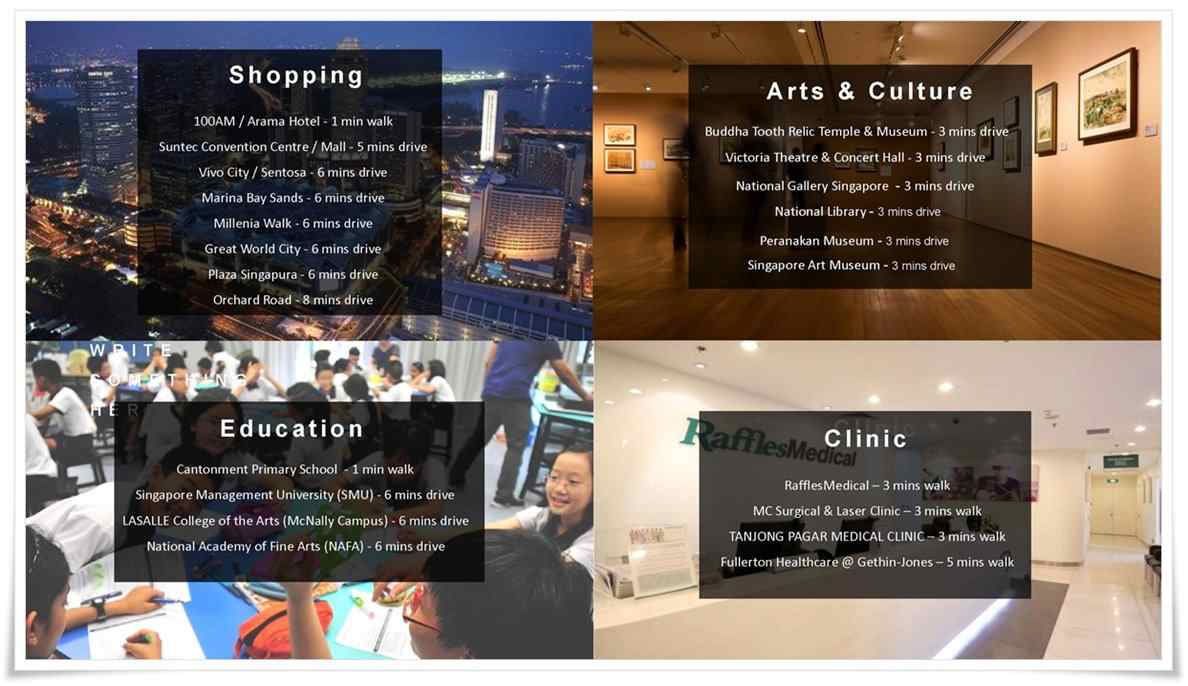 Little Korean Town
Feel like having taste of Korean or Japanese food, now along Tanjong Pagar Road, one can find some 15 Korean Restaurants, Bridal Shops and Japanese restaurant, residents of One Bernam can simply walk to try out at these wide selection of restaurants to enjoy fine dining.
For Local Food Lovers
Enjoy your local food at Tanjong Pagar Plaza which is just within 10 minutes walk from the development. Known for its authentic Thai dishes, Issan Thai Food is one of the most famous restaurants in Tanjong Pagar Plaza food centre, and besides this, Xiang Xiang Nasi Lemak, Hainanese Curry Puff and Traditional Hakka Rice are amongst the famous foodies mostly sought-after can be found here.
One Bernam Enjoy The Potential Growth Arises From 4 Transformations Nearby
Tap On The Upside Potential From CBD Rejuvenation With Tanjong Pagar Piloting Business Improvement District Programme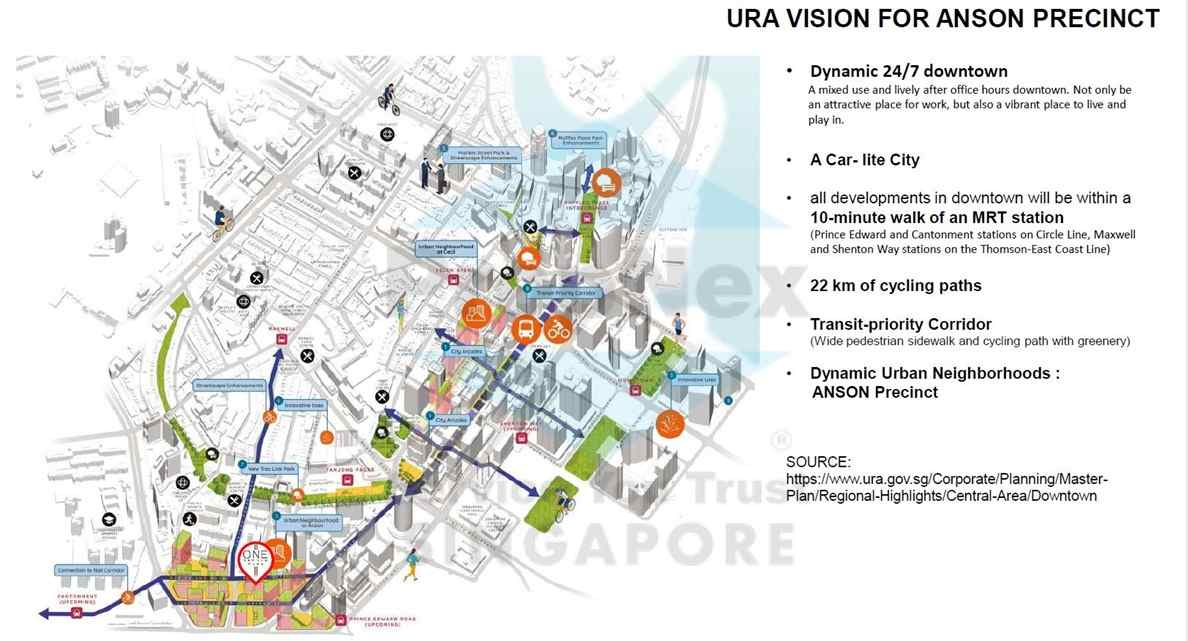 One Bernam @ Tanjong Pagar | High Rental Yield Zone In Singapore
Within 5 mins Walk to 2 MRT, Tanjong Pagar Plaza Food Centre, 100Am Shopping Mall, NTUC Fairprice Supermarket etc….
Hotline: (+65) 9062 4481
*SMS /WhatsApp <Name><Email> Now to +65 90624481
for Exclusive Showflat Viewing Appointment, eBrochure and VIP Discount!*
One Bernam | Apartme

nt Design
The residential apartments are tastefully furnished with branded quality fittings – living room fans by American Haiku, Sanitary fittings by Laufen, Gessi and Advanced Water System. Kitchen appliances are from V-Zug and Kitchen Sink from Franke, both are outstanding Swiss quality products. Inclusion of Smart gateway applications allow owners to connect and control in-home smart devices and set alerts. Doors are installed with smart access control with digital locks for keyless convenience. Even the air-conditioning in the living and dining rooms can be controlled via smartphones.
One Bedroom Master Bedroom
One Bedroom Kitchen Cabinet Design
3 Bedroom 1420 sqft Master and Common Room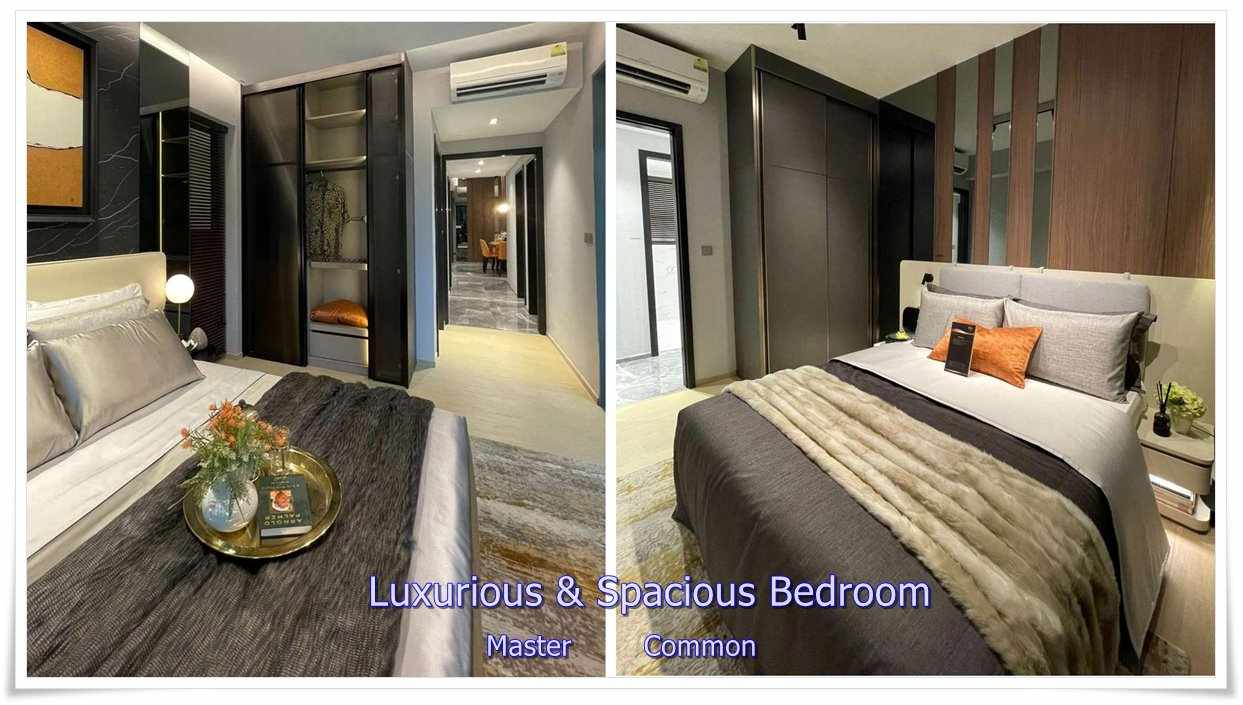 3 Bedroom Apartment Kitchen Area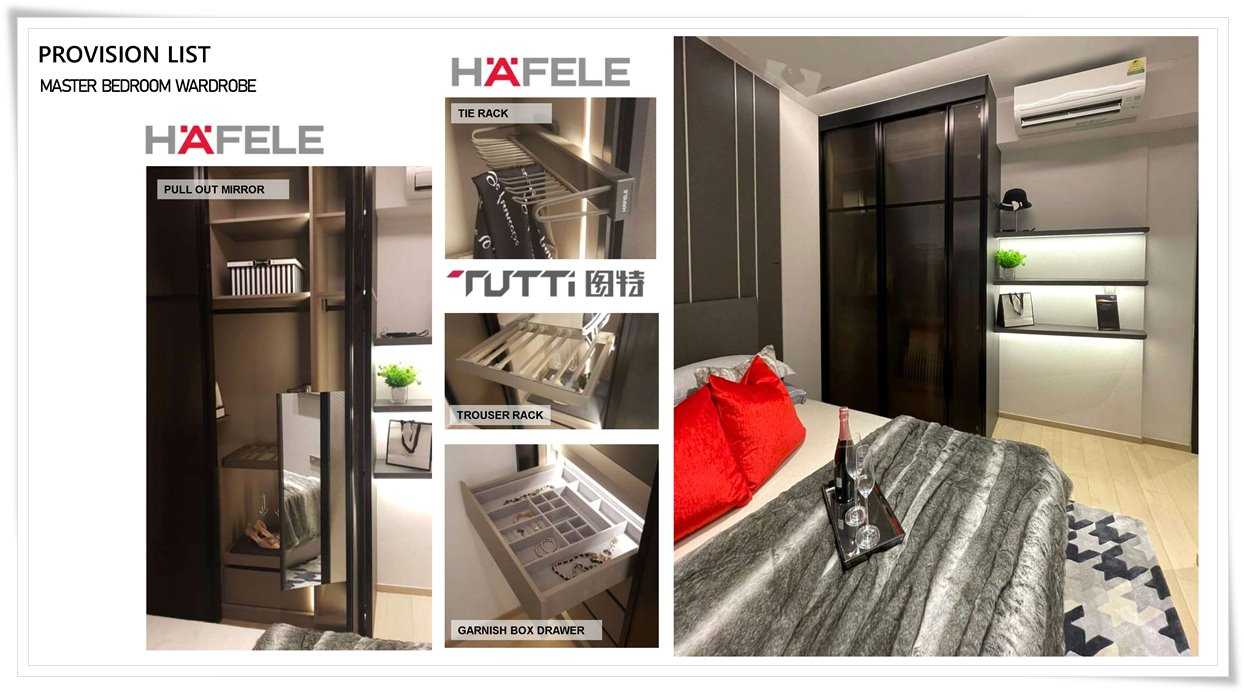 Bedroom Wardrobes are luxuriously fitted with design feature that brings out the best in city lifestyle dressing conveniences – Hafele Tie racks, Tutti Trouser Rack, Garnish Box Drawer etc.
One Bernam – Smart Home Living
Digital Smart Home System with home security features are provided with ultimate convenience to check out who's knocking outside thru mobile apps and a gateway for control of smart appliance such as air-conditioning.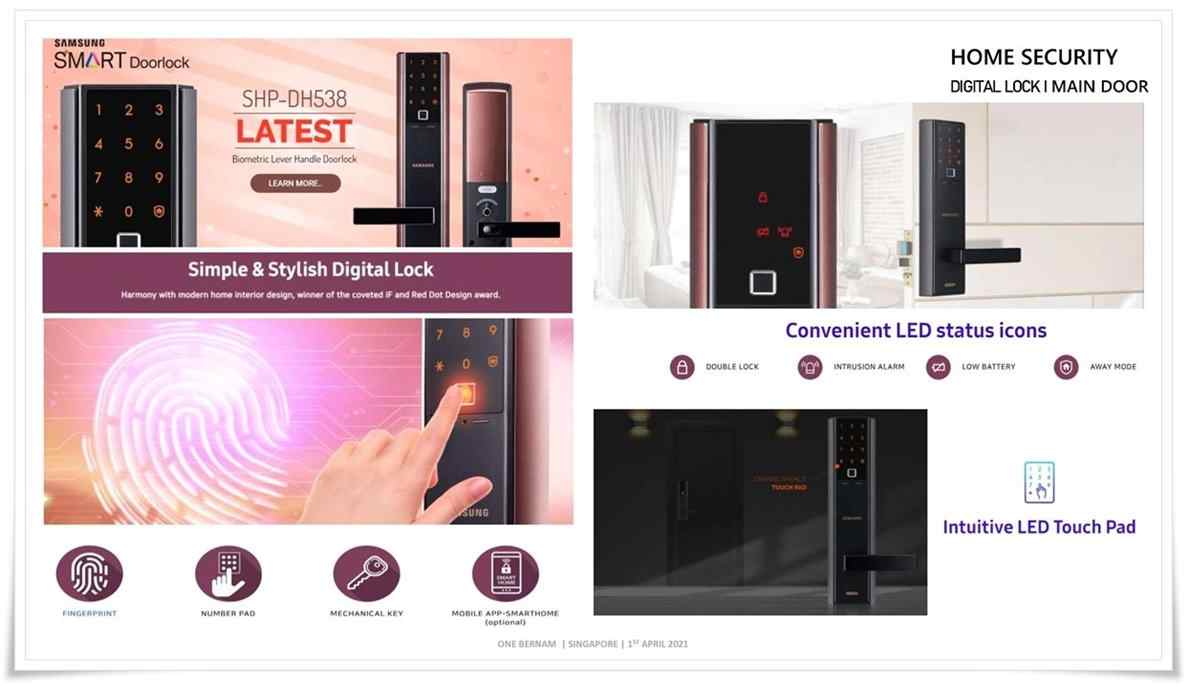 One Bernam Site Plan & Typical Floor Plan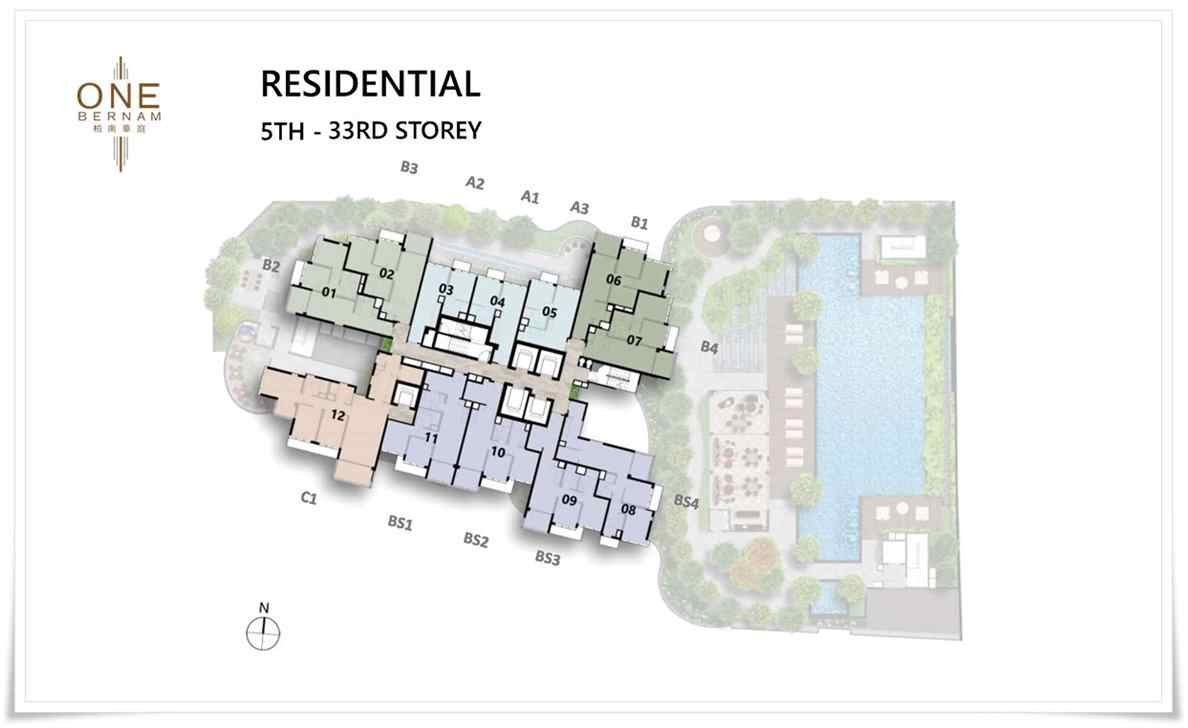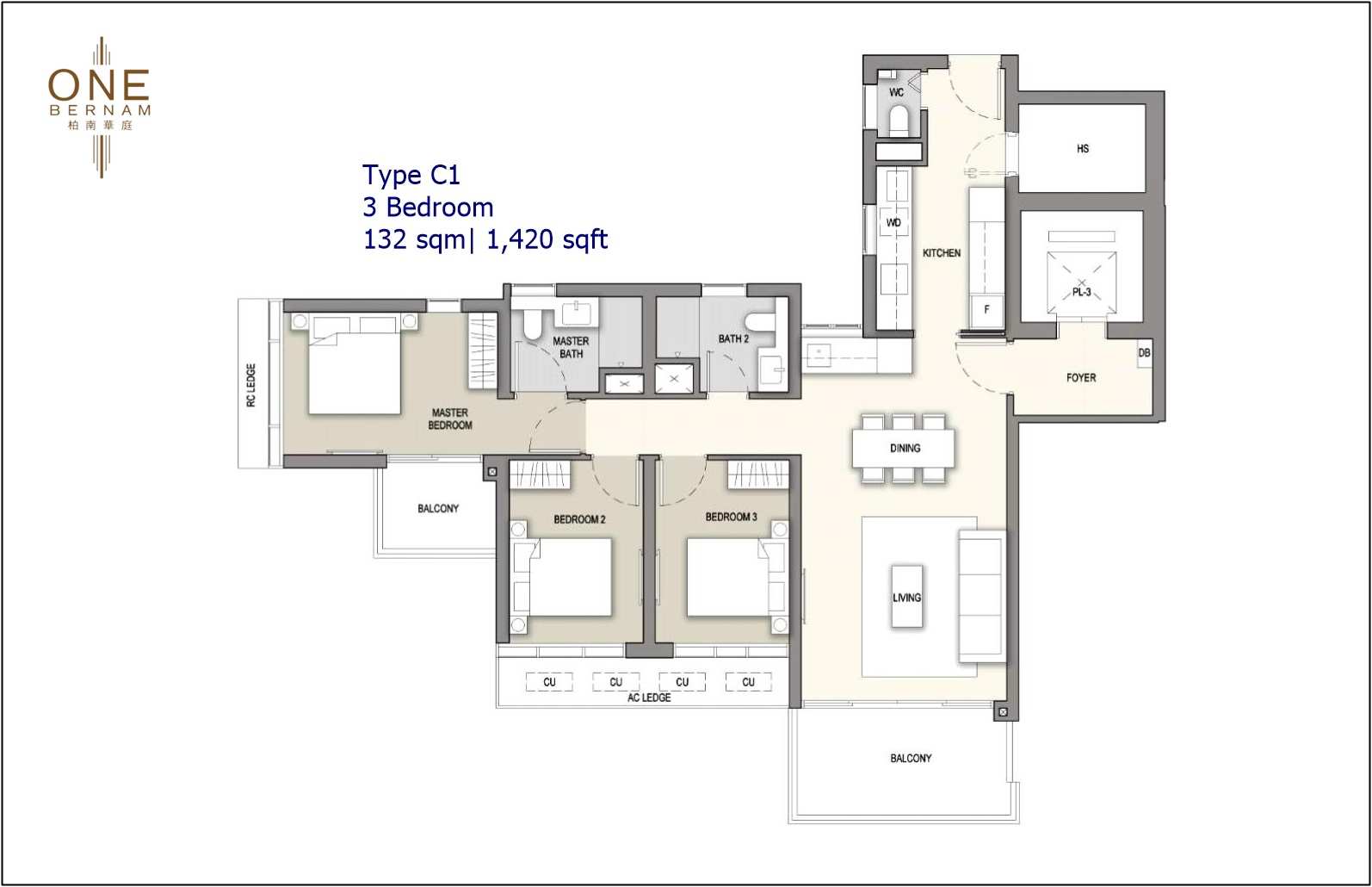 One Bernam Communal Facilities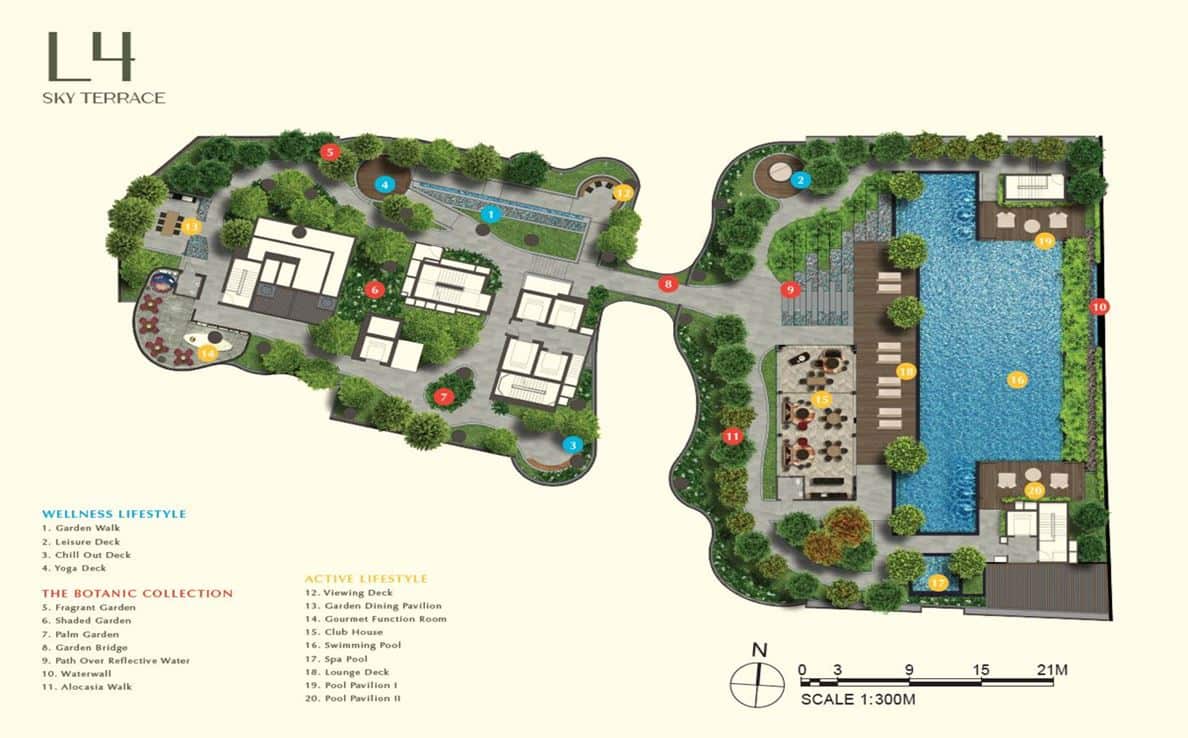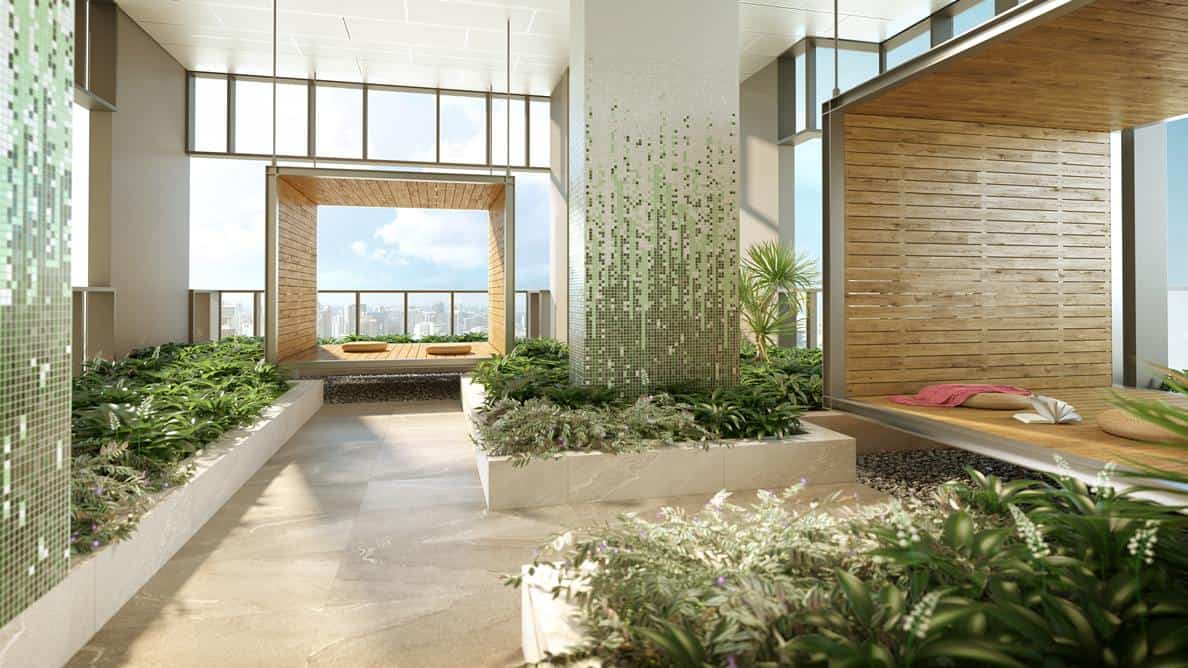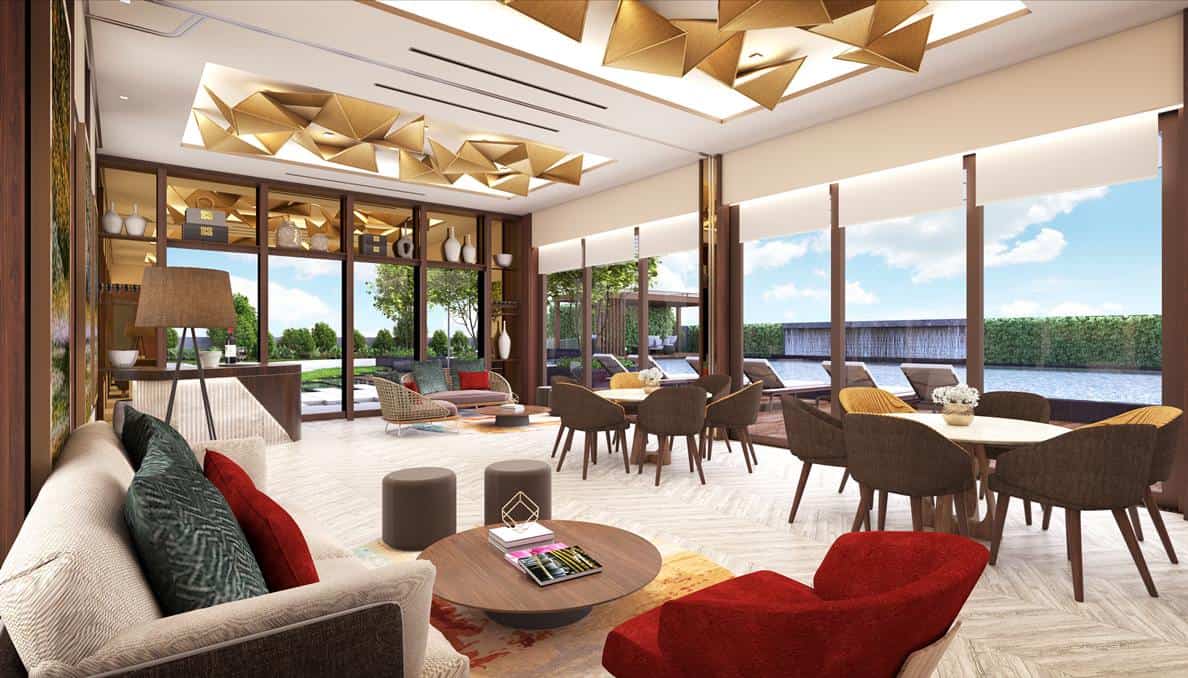 Hao Yuan Investment (HY Realty Pte Ltd)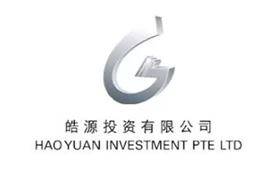 One Bernam at Tanjong Pagar (Bernam Street GLS site) will be jointly developed by reputable Singapore-based Chinese developer HY Realty Pte Ltd that has the same shareholders and partners as Hao Yuan Investments. The group has acquired the prime Bernam Street site by bidding through government land sales (GLS) bid open by URA for $$440.9 million.
Hao Yuan Investments is a young but promising developer that was established on 4 June 2010. Backed with a good history and proven track records, Hao Yuan Investments core businesses is in Singapore's real estate focusing in residential private and executive condominiums in Singapore. The group has acquired a huge land parcel of 36.8 acres in Malaysia's Iskandar Waterfront for $485.81 million and plans to develop the Malaysia plot into several high end commercial, retail and residential developments over the next 8 years.
Hao Yuan Investments is a reputable Singapore developer that is highly driven and strives to deliver good value along with high qualities to buyers and investors who believe in them. 
MCC Land
As one of China's first 16 state-owned pioneers in the construction industry, real estate development is one of MCC Group's main business.
As the regional arm of MCC Group in Southeast Asia, it is a new force to be reckoned with. In Singapore's real estate industry, MCC Land (Singapore) Limited has developed, co-developed and managed a total of 12 property projects comprising mixed development projects, private condominiums and executive condominiums with a total of 5,000 residential units and total area of 500,000 square metres in the city and fringe areas in the last five years. The company has been ranked among the top 10 real estate developers in Singapore by BCI Asia Top 10 Developer's Award.
MCC Land (Singapore) Limited has been aggressively increasing footprint in South East Asia through business alliances like joint ventures, management and other form of partnerships.
In the construction and developmental aspect, MCC Land (Singapore) Limited focuses on reliable processes, technology and efficient logistics planning. The company pursues greenmark excellence with innovative technologies as the main driver. In every project, the company strives to promote environmental awareness and incorporate environmentally-friendly qualities through greenmark initiated construction, civil construction and technological innovations. The company has received widespread recognition from individual property owners for excellent building facade, numerous public utilities and good landscaping. The executive condominium project, The Canopy, achieved the BCA Green Mark GoldPlus rating, and the private condominium project, Canberra Residences, the BCA Green Mark Platinum rating.
It is important to only engage the Official Direct Developer Sales Team to assist you. Buying a property can be a complex process with various regulatory requirements and key factors to be considered before committing to purchase a unit. Rest assured that all our representatives are certified, well-trained and committed to deliver. By engaging the Official Direct Developer Sales Team, you will also enjoy the best possible direct developer price. There is no commission required to be paid.
REGISTER FOR ONE BERNAM SHOW FLAT VISIT APPOINTMENT !
Visit to Show Flat is strictly by appointment only. To request for an invite, kindly fill up the form and we will in touch with you shortly.
Official Developer Sales Team. One Bernam Condo Brochures, Detailed floor plan, Payment Schedules, Special Sales Packages, Promotional Packages, Development Updates are available upon request by simply fill up the request form.
One Bernam Showflat Viewing Appointment

One Bernam Unit Booking & Discount

One Bernam Unit Choice & Selection

One Bernam VVIP Early Bird Discounts

One Bernam Direct Developer Price

One Bernam Floor Plan

One Bernam Development News & Updates

One Bernam Location Map

One Bernam VVIP Preview Registration
Singaporeans/Permanent Residents/Foreigners are welcome! 
SMS /Whatsapp "1-Bernam" to (+65) 90624481
for eBrochure /Floor Plans /Developer's Discount !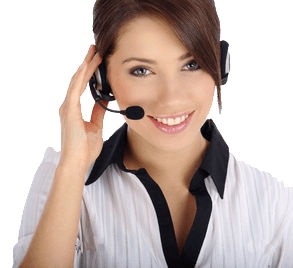 Hotline: +65-90624481
(No Agent Fee)
Get Exclusive Invite and Privilege Information For One Bernam Preview Launch
One Bernam by Hao Yuan Investment. Investors residing in Asia who wish to invest in a unit /units from One Bernam condo should contact our Singapore Sales Office by filling up the form below. We shall be in-touch with you shortly. Thank you for registering your interest with us.
Other Good Property Investments
Cambodia Property
Vietnam Property
1) HCMC 
2) Hanoi 
Malaysia Property:
1)Kuala Lumpur
2)Johor Bahru
UK Property
1) Manchester Property
2)London Property
3) Liverpool Property
Bangkok Property
Indonesia Property
Address: Bernam Street
Country: Singapore
Property Id : 6889
Price:
From SGD
1,020,000
Property Size: 441 ft2
Rooms: 1
Bedrooms: 1
Bathrooms: 1
Developer: Hao Yuan Investment
Completion (TOP): 2024
Tenure: 99 Years Leasehold
Price: From $1.0xM
Number Of Units: 351
Unit Mix: 1, 2, and 3 Bedroom
Number Of Floor: 35 Storey retail
Furnishing: Partially Furnished
Eligibility: Foreigner Eligible to purchase
Security: 24 Hr CCTV, Security Guard House
View: City View
Balcony
Gym
Lap Pool
Lounge
Tennis Court
Lobby
Courtyard Garden
Sky Garden. Lobby Terrace
Fridge
Air-con
Washing Machine
Afresco Dining
BBQ
Kids Playground