157, Jalan Ampang, Kuala Lumpur, 55000 Kuala Lumpur. , Kuala Lumpur
add to favorites
SO Sofitel Residences
THE WORLD's FIRST SO SOFITEL BRANDED FRENCH LIFESTYLE RESIDENCES AT THE HEART OF KUALA LUMPUR CITY CENTRE*
*Choice of Units From New Level 22 to 55 for Sale !*
Studio | 1 +Study | 2 Bedroom | 2+Study | 3 Bedroom
*ENJOY SPECIAL PROMO 20% REBATE FOR SELECTED STARBUY UNITS*
(VALID TILL 11 JUNE 2020)
Whatsapp /SMS NOW "SofitelResidences" <Name & Email> to (+65) 90624481 for Starbuy List/ eBrochure/Floor Plans OR Visit Virtual Sales Gallery. 
SO Sofitel Kuala Lumpur Residences
Be Energised | Be Avant-Garde | Be Entertained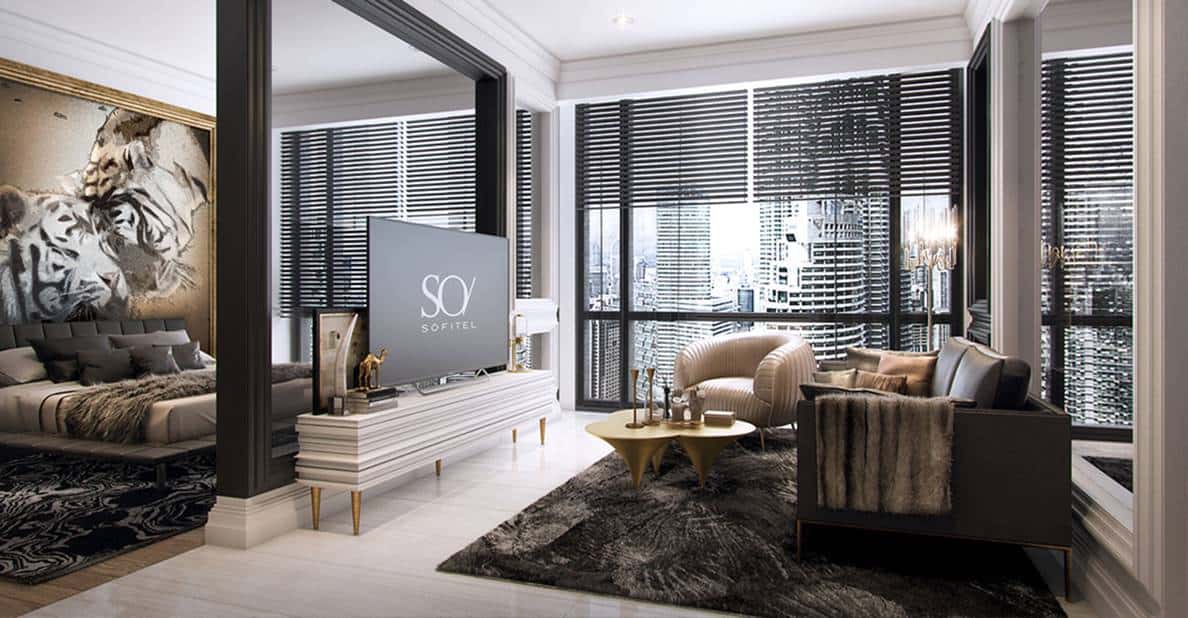 Energetic avant-garde sophistication has arrived. AccorHotels' lifestyle brand SO Sofitel, along with its partner Oxley Group,  is proud to introduce the first of its kind SO Sofitel Residences in Kuala Lumpur, setting a new step for the group's lifestyle brand wordlwide.
News Update
27/04/2019 – Oxley Holdings releases floor level 51 and 52 for sales. Units selling fast due to strong interest from global investors!
23/07/2018 – Over 120 units SOLD. New Level 42 to 50 Release for Sales. More choice units with KLCC Twin Tower and Panoramic City Views. RSVP (+65) 90624481 for Pricing info and Starbuy List Now!
20/05/2018 – Overwhelming Demand. 60 units SOLD as to-date
10/05/2018 – New govt formed following Malaysia Election. Ringgit ripple volatility muted and stabilised. More units of Softiel KL Residences sold, displaying investors' confidence in Kuala Lumpur Branded Residences upside potential
04/05/2018 – Early-Bird Preview Sales – 32 units SOLD on first hour opening sales. Average pricing at RM2100 – 2400 psf.
What Makes Branded Residences A Unique Investment Asset
Branded residences are a growing concept in luxury housing whereby the developer works with international upscale and luxury brands to create a 'home' for wealthly individuals who are constantly travelling and enjoy having their 'home' looked after.
They are typically managed by well-known hotel operators, and are therefore usually located adjacent to a hotel, or in part of a mixed-use development. This allows the resident owners to benefit from the use of hotel services, facilities and amenities. Branded residences are located in international city centres, as well as in resort destinations.
Branded residences are a relatively safe investment, given that it is a tangible asset and is often associated with a known brand. Additionally, investors/owners are attracted by the design and high-quality services associated with the concept.
Top 13 Reasons To Invest in SO Sofitel Kuala Lumpur Residences, Oxley Towers KLCC
FREEHOLD Tenure in Kuala Lumpur prime area.
A New Flawless Gem that Stands Tall Above the Rest of Kuala Lumpur City Centre!
First Mover Opportunity to Own The World's First SO Sofitel Branded Residences in Prime Kuala Lumpur City Centre.
Develop by Singapore based Oxley Group.
Prestigious Address Next to Petronas Twin Towers, the most key site in the whole Kuala Lumpur.
Iconic and Timeless design, one of its kind in Kuala Lumpur.
Well Connected Transport Link to Various part of Greater KL and International Airport via LRT, MRT and Expressway.
Phase 1 Residences unit offer in Studio, 1 & 2 Bedroom with first mover attractive prices
Easily own a Super Luxurious Branded Residences with Little Money Down!
Live the High Life in a Luxury Branded Apartment with Services provided by SO Sofitel* (essentials included, ala carte services on per-per-use basis)
Enjoy Free VVIP Le Club AccorHotels Platinum Membership Privileges at over 4000 hotels across28 luxury brands under AccorHotels Group (Immediate Activation upon purchase to enjoy Worldwide AccorHotels Benefits & Discount Privileges)
Hotel Style Facilities plus Rooftop Garden Lounge & Lifestyle Gymnasium
Landscaped surroundings for added outdoor comfort and serenity
SO Sofitel Kuala Lumpur Residences |

Homed in The Tallest Column of 

Oxley Towers KLCC
Homed at the Tallest 78-Storey Tower in Oxley Towers KLCC, SO Sofitel Residences will set a new step not only for SO Sofitel but also for the residential scene in Kuala Lumpur, taking excellence to the next level.
At the forefront of innovation and prestige, the Oxley Towers KLCC elegantly blends attention to detail and timeless,  bold architecture in a pledge to lifestyle luxury with a local flair. 
Residents will enjoy all the benefits of an upscale hotel brand paired with exclusive services tailored to craft the smoothest experience – Round-the-clock Residence Concierge & Security, Valet Parking and Residence Lounge for friends and family gatherings
Being an owner at SO Sofitel Kuala Lumpur Residences, opens a fast track enrolment to Elite Status of LeClub AccorHotels Loyalty Program and VIP access to a selection of services and amenities at SO Sofitel Kuala Lumpur Hotel.
SO Sofitel Residences |Oxley Towers KLCC Fly-thru Video
About SO Sofitel
SO Sofitel is AccorHotels' lifestyle brand.
With properties located around the world, the brand playfully mixes sophisticated French elegance and the dynamic style of each locale, crafting unique experiences in places to see and be seen at.
SO SOFITEL EXISTING HOTELS
SINGAPORE | BANGKOK | MAURITIUS | HUA HIN
FUTURE OPENINGS
JAKARTA | RIO IPANEMA | AUCKLAND

With a unique portfolio of more than 20 brands; AccorHotels is more than a world leading travel & lifestyle group and digital innovator offering unique experiences in more than 4,100 hotels, resorts and residences, and some of the finest private homes around the globe. It is a global team of 240,000 women and men deidcated to make every guest Fell Welcome.
Thanks to one of the world's most Rewarding Hotel Loyalty Programs – Le Club Platinum Membership – guests can enjoy privileges in more than 95 countries.
* Upon purchase of SO Sofitel Kuala Lumpur Residences, owners will be automatically enrolled with Le Club Platimnum Membership to start enjoying all the privileges and entitlement under the Le Club AccorHotels Loyalty Program
About Oxley Towers KLCC 
Oxley Towers KLCC (Kuala Lumpur City Centre), a Freehold Mixed Development located at the heart of Malaysia Capital City, along Jalan Ampang, next to KLCC Petronas Twin Towers drawing a new Iconic Skyline in the bustling city centre. Oxley Tower KLCC comprises of a Signature Office Tower, Jumeirah Hotel & Residences, SO Sofitel Hotel & Residences and a Retail Podium linking all the three towers of 29, 49 and 78 Storeys.
The 29 Storey Tower will comprise 274 offices. Sofitel will manage the 78-storey tower with 590 units of branded French Lifestyle SO Sofitel residences  occupying floor level 22 to 77 atop of the 220 four-star hotel rooms.  Dubai's Jumeirah Group will manage the 49-storey tower, which will house the 190-room six-star Jumeirah Kuala Lumpur hotel above the 273-unit Jumeirah Living Kuala Lumpur service residences.
The three towers will be linked by an 8-level retail podium and three sky bridges, which will serve as food and beverage spaces . This awesome development offers a wonderful design and luxurious environment for business and individual opportunities.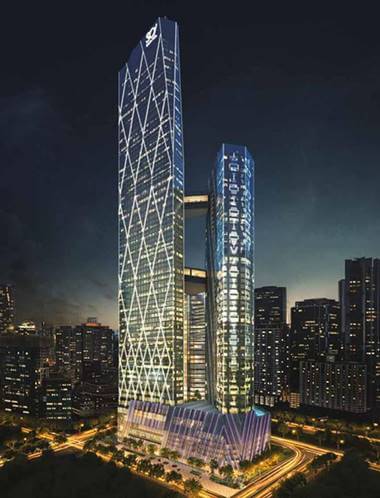 SMS /Whatsapp  "SofitelResidences" "Name" & "Email" to (+65) 90624481 Now To Register For VVIP Discounts & Priority Selection of Apartment Unit Facing Petronas Twin Tower
Oxley Towers KLCC | Quick Facts
Developer :
Oxley Rising Sdn Bhd
Location :
Lot 99, Section 0058 Mukim Bandar Kuala Lumpur, Daerah Kuala Lumpur
Site Area :
12,575 sqm
Tenure :
Freehold
Total GFA :
175,979 sqm
Expected T.O.P. (Vacant Possession) :
TBA
Total Number of Units :
3 Towers
28-storey Tower | Signature Office
49-storey Tower | Jumeirah Hotel (190 rooms) & Jumeirah Living Residences (273 apartment)
78-storey Tower | SO Sofitel Hotel (220 rooms) & Residences (600 serviced residences)
8 Level | Retail Podium with F&B restaurants


SO Sofitel Residences Unit Mix :
Phase 1 Release | Level 22 to 41
Studio | sqm
1 Bedroom | sqm
2 Bedroom | sqm
3 Bedroom | sqm
SO Sofitel Kuala Lumpur Residences | Location
Strategically located in the heart of Kuala Lumpur City Centre, SO Sofitel Residences homed in Tallest Tower of Oxley Towers KLCC, at Jalan Ampang is supported with excellent transport links – KLCC LRT, Dang Wangi LRT, Ampang Park LRT station and an upcoming KLCC MRT that is about 300m away to connect residents to greater Kula Lumpur as well as direct rail access to Kuala Lumpur International Airport.
When it comes to property, location is the mantra of every wise real estate investor. Ideally situated in the most exclusive part of KL, SO Sofitel Kuala Lumpur Residences offer immediate proximity to the city's exceptional shopping scene, and a wide, eclectic, sleek and refined dining scene.
At super prime location along Jalan Ampang, with a 50-acre KLCC Park, KL's rooftop bars and multi-themed super clubs area nearby, the Residences match every aspiration. Within walking distance is the convenience of landmark buildings, lifestyle malls, major businesses, key amenities, and 500m to one of the world's most iconic buildings – the Petronas Twin Towers – a thrilling life awaits that presents an unforgettable lifestyle experience that charms the soul.
1 minute stroll to Wisma MCA

2 minutes to Bank of China

3 minutes walk to Intercontinental Hotel

4 minutes walk to JL Premium Outlet

5 minutes walk to Kuala Lumpur Convention Centre

6 minutes walk to Iconic Petronas Twin Tower
Oxley Towers KLCC is close to numerous embassies, namely Royal Danish Embassy, Royal Swedish Embassy, Embassy of the Kingdom of Morocco, French Embassy, Embassy of the Republic of Korea, Embassy of the People's Republic of China, to name a few.
SMS /Whatsapp  "SofitelResidences" "Name" & "Email" to (+65) 90624481 Now For VVIP Discounts & Starbuy Apartment Unit Facing Petronas Twin Tower
SO Sofitel Kuala Lumpur Residences | The Apartment
High Quality Furnishing with Marble Flooring for (Living Room), Engineered Timber Flooring (Bedroom), Wardropes, Europe Brand Kitchen Appliances, Europe Brand Sanitary Fittings, Ducted Air-conditioning, Storage Water Heater and  Fiber-Optic Ready.
SO Sofitel Residences |  

Unit Mix
| Bedroom Type | Unit Size | No. of Units |
| --- | --- | --- |
| Studio | Type A | 566 /578 sqft | 104 |
| 1 Bedroom | Type B | 603 - 800 sqft | 11 |
| 1 Bedroom + Study | Type C | 711 - 815 sqft | 127 |
| 2 Bedroom | Type D | 797 - 1035 sqft | 334 |
| 2 Bedroom + Study | Type E | 1133 - 1277 sqft | 6 |
| 3 Bedroom + Study | Type F | 1699 sqft | 2 |
| Duplex | Type G | 1,197 - 5044 sqft | 6 |
| | Total = | 590 units |
Invest in The World's First So Sofitel Branded Lifestyle Residences at the Heart of Kuala Lumpur City Centre
SMS /WhatsApp /Call  "SofitelResidences" <Name><Email> to +65- 90624481 Now For eBrochure, Floor Plan & VVIP Preview Privileges
SO Sofitel Residences |  Floor Plate & Floor Plan
SO Sofitel Kuala Lumpur Residences | First Class Facilities
Here you'll find a fully functioning Gym kitted out to the highest standards, a Yoga Room for peace of mind, a Multipurpose Hall, Games Room, Reading Room, Sunken Lounge and an Aromatic Garden for some serious relaxation.
Take it up to a level and a whole host of possibilities emerge. eat al fresco at the BBQ pit, stroll the Sky Gardens, or let the kids play till their hearts are content in the Playground. You can also enjoy Jacuzzi and the Highest Residential Infinity Pool in KL, also in the region at the moment, then once done, kick back in the Cabanas for your well-earned refreshment.
Reservation & Payment Procedure
Reservation /Booking Fee of RM 10,000 or SGD 3000 by cheque for reservation of a unit (refundable upon signing of SPA)

First 20% payment upon signing of SPA

Balance as in accordance with progressive payment schedule 
*Free legal fees for stamp duty, loan agreement and disbursement of SPA)
Other Cost & Fees (TBA)
 3% Stamp Duty payable upon completion due 2023

Monthly Maintenance Fee : Est. RM 1 psf

Quit Rent payable yearly : RM 0.035 psf

Assessment Tax payable half yearly : Property Value (Based on Purchase Price) x 0.10% 
SMS /Whatsapp  "SofitelResidences" "Name" & "Email" to (+65) 90624481 Now To Register For
VVIP Early-bird Packages, eBrochure with Floor Plan & Priority Selection of Apartment Unit Facing Petronas Twin Tower
About Developer – Oxley Holdings
Oxley is a homegrown property developer and is principally engaged in the business of property development and property investment, with an overseas presence across eight geographical markets. The Group has a diversified portfolio with property development projects in Singapore, the UK, Cambodia, Malaysia, Ireland, Indonesia and China and investment projects in Singapore, Cambodia, Malaysia and Japan. The Group also provides project management and consultancy services in Myanmar.
The Group's property development portfolio includes quality residential, commercial and industrial projects incorporated with retail elements and lifestyle features and facilities and are located in choice areas that are easily accessible. In 2013, the Group expanded its property development portfolio into other countries through partnerships with reputable developers and business partners. Oxley's balanced portfolio of investment properties comprises industrial, hospitality and commercial properties.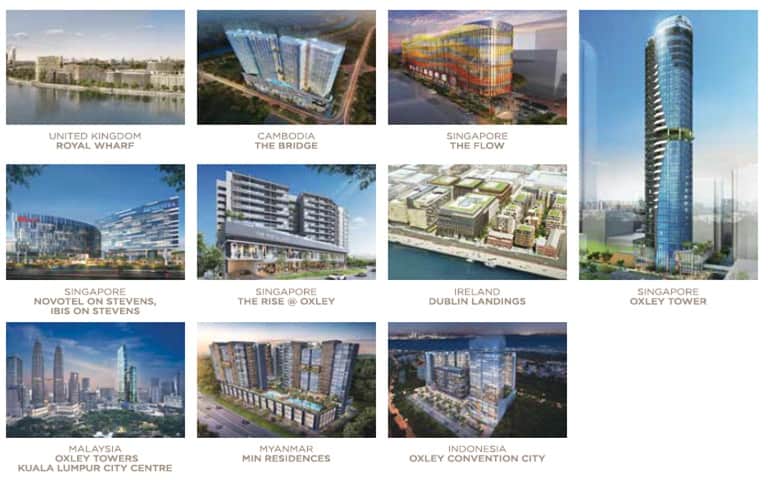 REQUEST FOR A SHOWROOM INVITE !
Visit to showroom is by invitation only. To request for an invite, kindly fill up the form and we will be in touch with you shortly.
Official Developer Sales Team. Brochures, Detailed floor plan, Payment Schedules, Special Sales Packages , Promotional Packages, Development Updates are available upon request by simply fill up the request form.
SO Sofitel Residences Choice & Selection 

SO Sofitel Residences Early Bird Discounts

SO Sofitel Residences Direct Developer Price

SO Sofitel Residences Floor Plans

SO Sofitel Residences Development News & Update

SO Sofitel Residences eBrochure

SO Sofitel Residences Location Map
Singaporeans/Permanent Residents/Foreigners are welcome
HOTLINE / SALES GALLERY : (+65) 90624481
Registration of Interest
SO Sofitel Residences @ Oxley Towers KLCC. Investors residing in Asia who wish to invest in SO Sofitel Residences from Oxley Towers KLCC  should contact our Singapore Sales Office by filling up the form below. We will be in-touch with you shortly. Thank you!
Other Good Property Investments
Cambodia Property
The Bridge Retail Mall : 70% Guarantee Rental Over 10 Years by Singapore Public listed developer Oxley, Only from USD1xxk!
The Bridge Cambodia SOHO : Freehold Grade A Soho office with up to 39% Guarantee Rental over 3+3 years
The Peak Luxury Condominium : Next to Shangri-La Hotel. 12% Nett Guaranteed Rental Returns over 2 years by Oxley Singapore. Only from USD1xxk!
Vietnam Property
1)HCMC 
The View Riviera Point Vietnam at District 7, by Keppel Land, 2BR only from $2xxk!
D1mension  HCMC by CapitaLand in District 1 CBD  with  up to 8%  Guaranteed Rental for up to 4 years from USD3xxk!
2) Hanoi 
Seasons Avenue Hanoi by Capital Land, 2BR only from $16xk!
Malaysia Property:
1)Kuala Lumpur
The Luxe KL : Freehold Condo near KLCC – Singapore Listed Developer. Low Cash Downpayment only from $20k to own a unit here.
2)Johor Bahru
Suasana JB : Freehold Condo by UMLand next to Komtar, CIQ, upcoming MRT Station. From S$2xxk!
UK Property
1)Manchester Property
Burlington Square Manchester :  Luxury Apartment at the heart of  Corridor Manchester ,   From  GBP1xxk!
CITU NQ Manchester : Luxury Apartment at the heart of Manchester City Center, UK 2nd  Largest City Center,  From  GBP1xxk!
2)London Property
Royal Wharf London : Waterfront Mixed Development near Canary Wharf, between 2  Tube/MRT Stations &  near to upcoming crossrail.  From GBP 35xk
Marine Wharf East : near Canary Wharf from GBP 390k
Emery Wharf : Prime London Zone 1 location, 10 mins walk to Tower Hill Station. From GBP 540K.
Address: 157, Jalan Ampang, Kuala Lumpur, 55000 Kuala Lumpur.
Country: Malaysia
Property Id : 3507
Price:
From SGD
440,000
onwards
Property Size: 566 ft2
Property Lot Size: 2 ft2
Rooms: 1
Bedrooms: 1
Bathrooms: 1
Developer: Oxley Rising Sdn Bhd
Completion (TOP): 2023
Tenure: Freehold
Price: From RM 1.6xM
Number Of Units: 590
Unit Mix: studio, 1, 1+S, 2 & 2+S Bedroom
Number Of Floor: 78 Story
Furnishing: Partially Furnished
Number Of Car Park Lot: 572 car park lots
Eligibility: Foreigners Eligible To Purchase (T&C apply)
Security: 3-Tier Security Card Access & CCTV
View: City
Concierge
Gym
Lap Pool
Lounge
Sky Terrace
Lobby
Fridge
Air-con
Washing Machine