512-544 Spencer St, West Melbourne, Victoria, Australia. 3003, Melbourne
add to favorites
The Marker | Stanley & Spencer Edition And Roden Edition
JV Development by CDL, Lechte & Crema in the Heart of Melbourne
Minutes to CBD, Top Universities and 2 Train Stations
PHASE 1 LAUNCH – LAST 23 UNITS!
Capitalise On Attractive Aussie Rate To Invest in Melbourne Property  from A$475K (approx. $447K)
Now with 1-Year Rental Guantee at 5.5% and FIRB Rebate*
SMS/WhatsApp "Marker" <Name><Email> to +65-90624481 for VIP Priority Booking and VIP Discounted Pricing and Free eBrochure
Related News and Development Updates
2019-10-15 : Phase 1 launch with more than 85% units sold. Last 23 units left including last 3 units of 1 Bedroom apartment from A$485K.
2019-10-13 : Consumer Seminar at CT Hub on The Marker, West Melbourne and release of Roden Edition for sale due to market demand.
2019-10-10 : First Consumer seminar event sales on The Marker at CT Hub, Kallang Avenue. 7pm.
THE MARKER | Stanley & Spencer Edition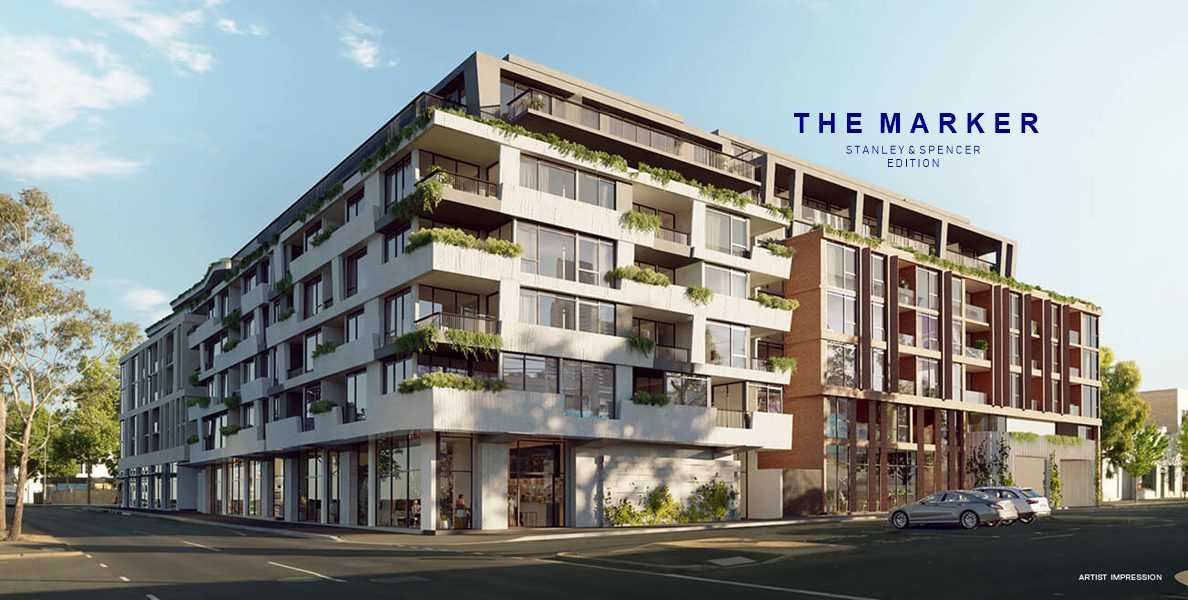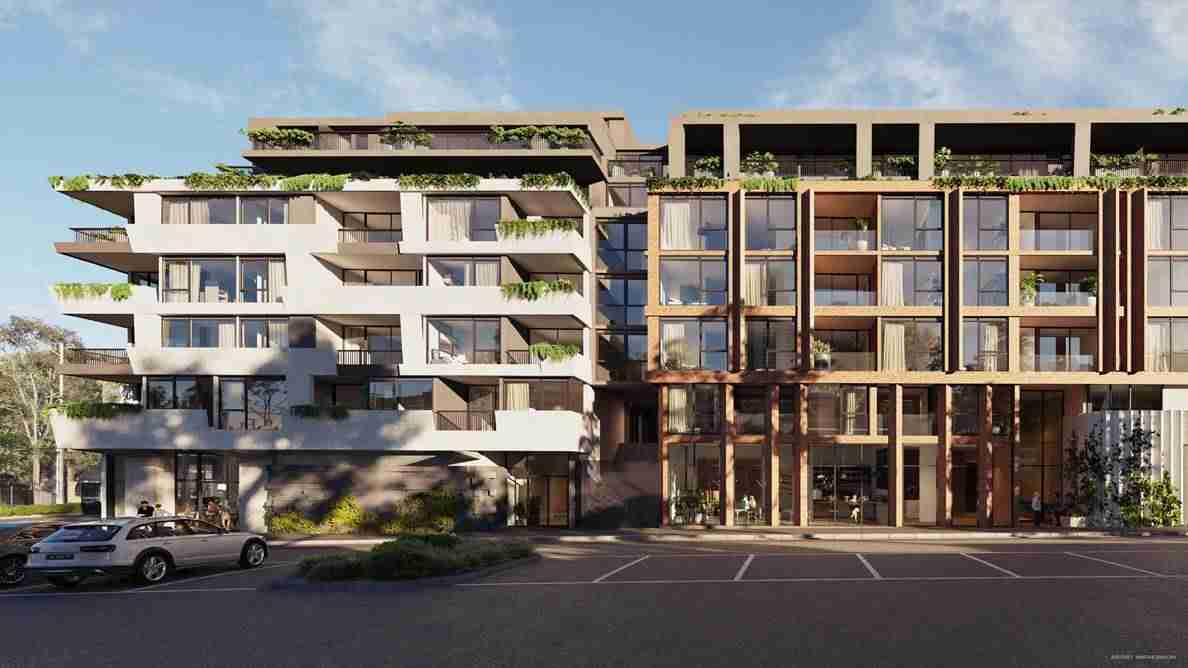 The Marker (Stanley & Spencer Edition) is a mixed use development by joint venture patrners City Development Limited, Lechte Corporation and Crema Group, located in the heart of the West Melbourne Structure Plan within the central Spencer precinct.  The eight-storey development will be part of a revitalised western city fringe which will transform Spencer Street into a leafy boulevard and see an extension of tram lines along with the addition of cafes and retailers. The development's location will benefit from arterial road links to Melbourne's CBD and North Melbourne, surrounded by a mix of commercial, industrial and residential uses within low to medium-scale development.
The 4,246 sqm site occupies a prime corner position with three street frontages on the northern side of Spencer Street between Roden Street and Stanley Street.
Comprising 195 Residential Apartments (with a mix of 1 to 3 Bedroom) and 5 Retail spaces, The Marker also feature a 1,350sq m of landscaped space, an internal courtyard, a new laneway off Spencer Street and a 2,100 sqm supermarket with ALDI, a German supermarket chain as the anchor tenant. Creating an energetic street presence, the full-line supermarket, ground level specialty retailers and cafes deliver the ultimate convenience.
Top 10 Reasons To Invest in The Marker (Stanley & Spencer) 
Current Aussie Dollar weakness open great opportunity to invest in Melbourne, Most Liveable City at much lower cost.
Low down payment – 10% to secure a unit and balance 90% upon completion
First JV Development by reputed CDL (Singapore Listed Developer), Lechte and Crema Group in the Heart of Melbourne.
Located in fast growth precincts under the West Melbourne Restructure Plan.
Doorstep access to essential amenities – Spencer Street, a local high street with retail shops, cafe and restaurants.
Well connected – minutes walk to North Melbourne and Flagstaff Train Stations.
Close proximity to Melbourne CBD (within 7 mins drive).
Close proximity to Top Universities – Melbourne University, RMIT and many other City Campuses.
Potential High Rental Yield of 4.58% per annum in Melbourne (source: Domain).
Attractively price from $475K for a 1 Bedroom apartment with deferred payment.
The Marker Development Location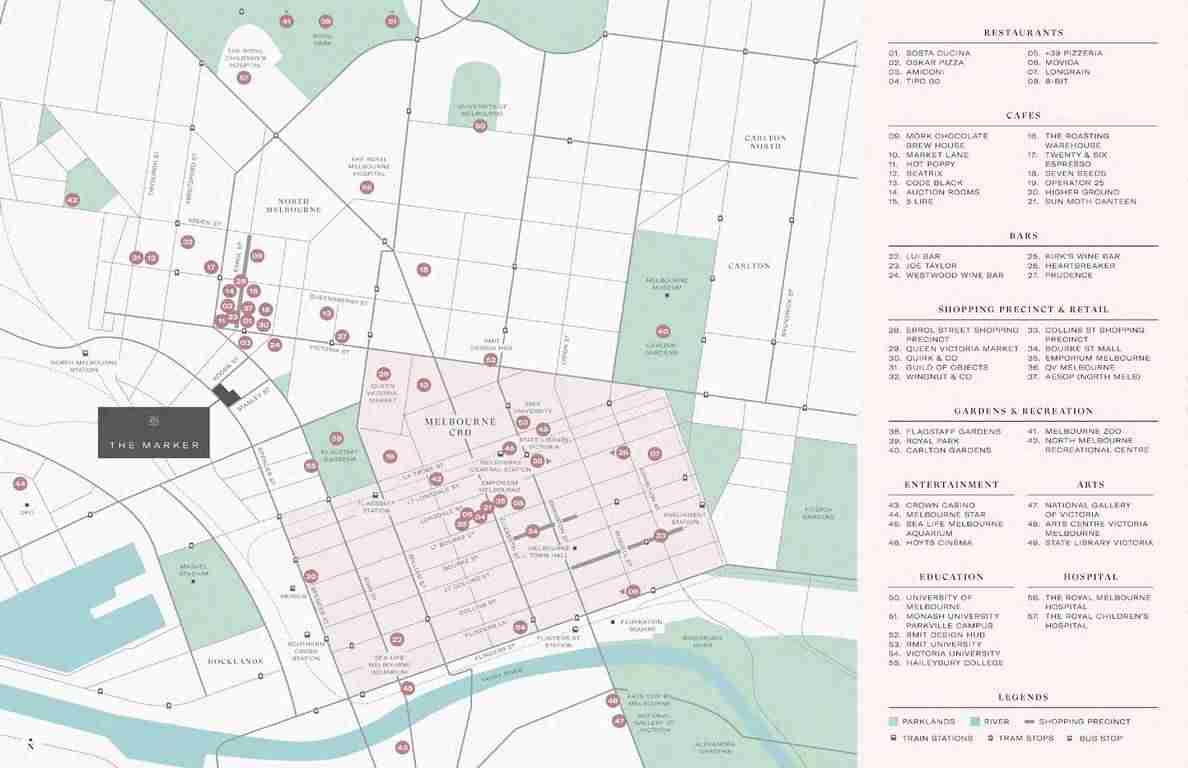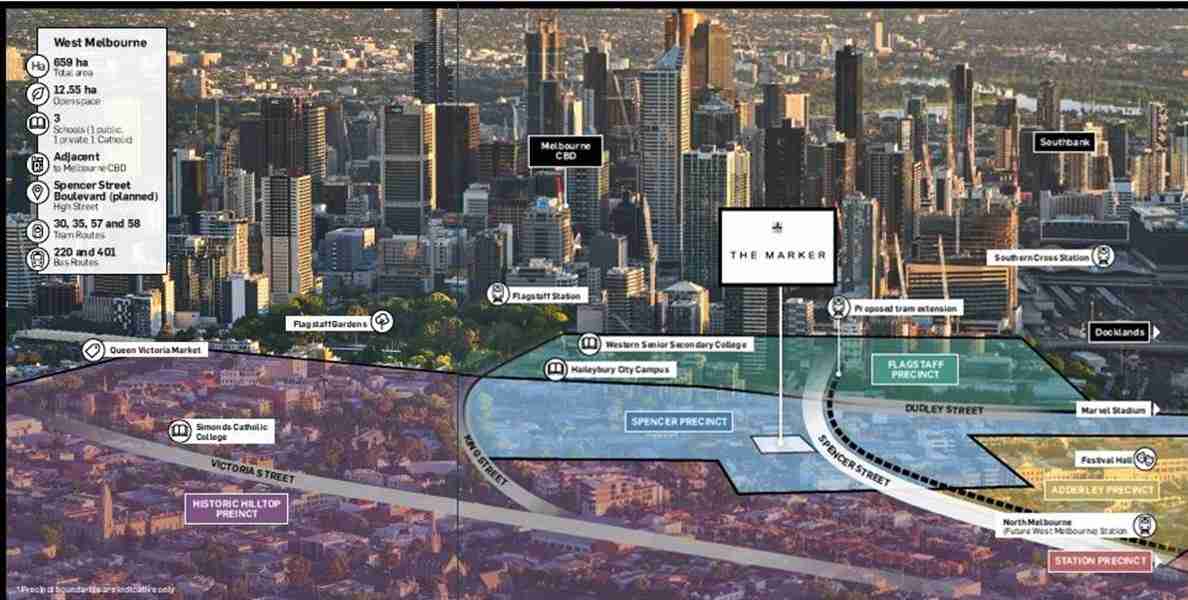 The Marker (Stanley & Spencer Edition) development is located at Spencer Street in the Spencer Precinct, one of the five precincts, that is in the midst of transformation to a genuine 20-minute liveable neighbour,  identified under the West Melbourne Structure Plan using a placed-based approach. The other four precincts identified are Flagstaff, Adderley, Station Precinct and Historic Hilltop, each with their own unique character and qualities. The West Melbourne Structure Plan will ensure the area's unique character and heritage are retained as it evolves into one of Melbourne's distinct inner urban neighbourhoods.
The Spencer Street, as the spine of the whole precinct, is made up of several shops, offices, and local pubs and is set to become the boulevard of mixed uses, including shops, cafes and restaurants; local businesses, public realm design for pedestrians, cyclists and public transport.
The Marker is well served by ease of access to Amenities and Connectivity.
Daily Essentials | Supermarket, Boutique Retail, Cafe Eateries, Wellness & Beauty Services at ground floor.
Travel | The development is just about 9 minutes (650m) from North Melbourne Station as well as 11 minutes to Melbourne City Tram Line (850m).
Education | It is also close proximity to Australia's highest ranking University, The University of Melbourne (1.5km), RMIT (1.4km) and Victoria University (1.7km).
Work | The Marker is close to established employment precincts, include the Hoddle Grid, CBD (900m), Parkbille's Medical and Research Centres (1.3km) and the Docklands (1.2km).
Lifestyle Shopping | In terms of lifestyle shopping needs, the development is a short travel to Errol Street (350m), Queen Victoria Market (700m) and Bourke Street (1.5km).
Superb location is expected to attract strong tenant pool arise from job growth due to the rejunevation of the 5 precincts under West Melbourne Structure Plan.
Capitalise on Attractive Aussie Rate To Own A Melbourne Property Next to CBD
ONLY from A$475K | Low Capital Outlay with Deferred Payment 
SMW/WhatsApp  "Marker" <Name><Email> to +65-90624481
for VIP Discount & Priority Booking NOW!
The Marker (Stanley & Spencer Edition Development Quick facts
Developer :
Spencer West Melbourne Pty Ltd
(JV: City Development Limited, Lechte Corporation & Crema)
Location :
512-544 Spencer St, West Melbourne, VIC 3003, Australia
Site Area :
4,246 sqm
Tenure :
Freehold
Expected T.O.P. (Completion) :
Est. Q2 2021
Total Number of Units :
195 Residential | 5 Commercial Shops
Unit Mix :
1 Bedroom : 85 units
2 Bedroom : 97 units
3 Bedroom : 13 units
Total Number of Car Park Space :
Total 280 units
Residents - 202 lots
Retail - 8 lots
Supermarket - 65 lots
Visitors - 5 lots
Architect :
Plus Architecture
Facilities :
Rwsident's Lounge
Meeting Roo,
Courtyard
BBQ
The Marker (Stanley & Spencer Edition) Unit Mix
| Bedroom Type | Unit Size (sqm) | No. of Units | Price Range | Maintenance Fee per Annum |
| --- | --- | --- | --- | --- |
| 1 Bedroom | 50 - 60 sqm | 85 | A$475K - A$590K | A$2,800 p.a |
| 2 Bedroom | 70 - 90 sqm | 97 | A$695K - A$945K | A$4,000 p.a. |
| 3 Bedroom | 89 - 177 sqm | 13 | A$980K - A$1.11M | A$8,000 p.a. |
| | Total = | 195 units | | Note: Above Maintenance Fee are current estimates and Subject to Changes Upon Handover of Units |
The Marker (Stanley & Spencer Edition) Apartment
The Architecture embraces heritage and modern convenience with a mid-rsie 8 level design scaled to connect with the established residential character of West Melbourne, while a timeless facade also becomes the face of a pulsing new precinct. Adeptly balancing built form and green landscapes, the storied, residential elements units around central gardens.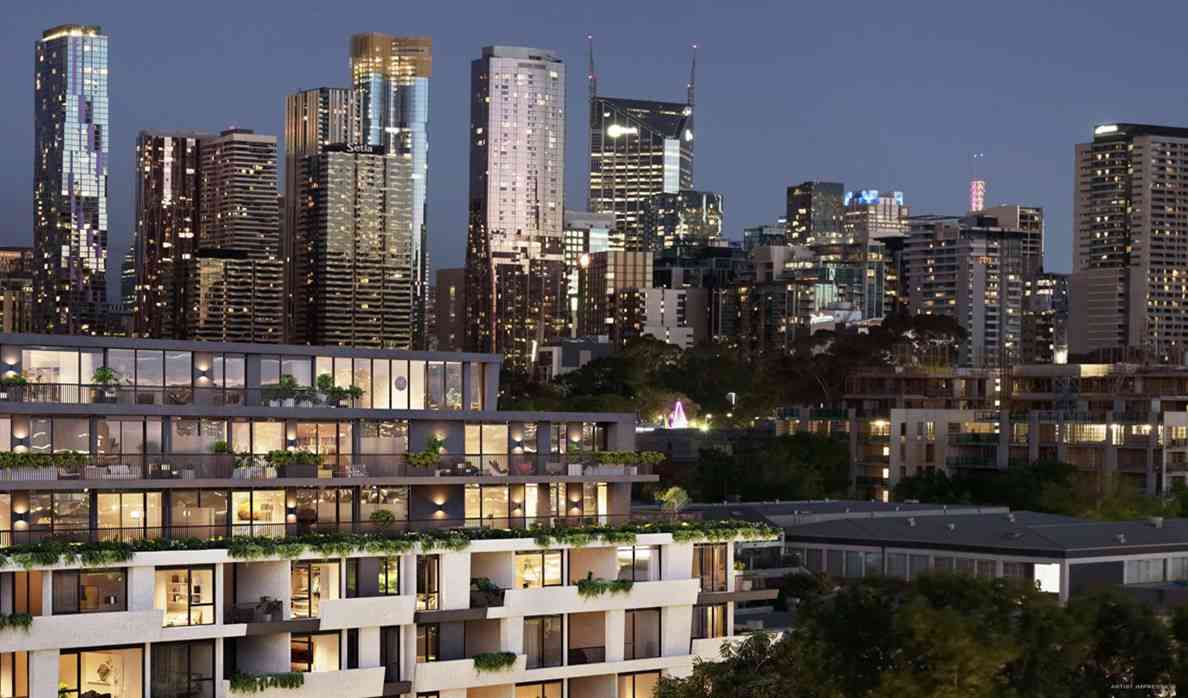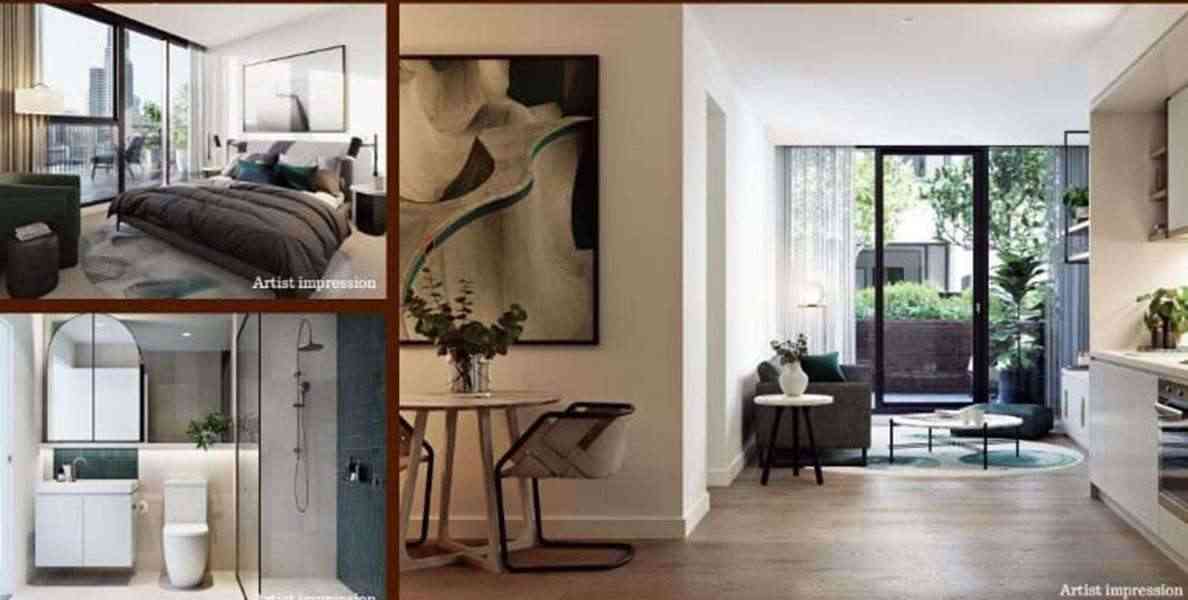 Spear-headed by an international interior design studio and inspired by the unique architectural facade that envelopes the development, the interior exemplify the essence of soft form, textural layering and light play. Across a diverse range of studio, 1, 2 and 3 Bedroom configurations, flowing layout combine wordily comforts with a lavish approach to materiality and detail.
The apartment will have a 2.7m ceiling height, lower in other area to contain services. The room ambient is conditioned thru recycle heating and cooling. The kitchen will be fitted with Gas cook top, range hood, integrated dishwasher, oven and pull-out bin. Kitchen appliances such as integrated fridge, Washer/Dryer and TV Media Cabinet can be fitted at an additional cost.
Capitalise on Weak Aussie Dollar To Own A Melbourne Property Next to CBD
ONLY from A$475K | Low Capital Outlay with Deferred Payment 
SMW/WhatsApp  "Marker" <Name><Email> to +65-90624481
for VIP Discount & Priority Booking NOW!
The Marker (Stanley & Spencer Edition) Facilities
Resident's Lounge featuring kitchenette and light dining zone, banquette and cocktail lounge seating. Meeting rooms with TV and conference facility, and shared work spaces.
Landscaped resident's courtyard with BBQ facilities and Outdoor Seating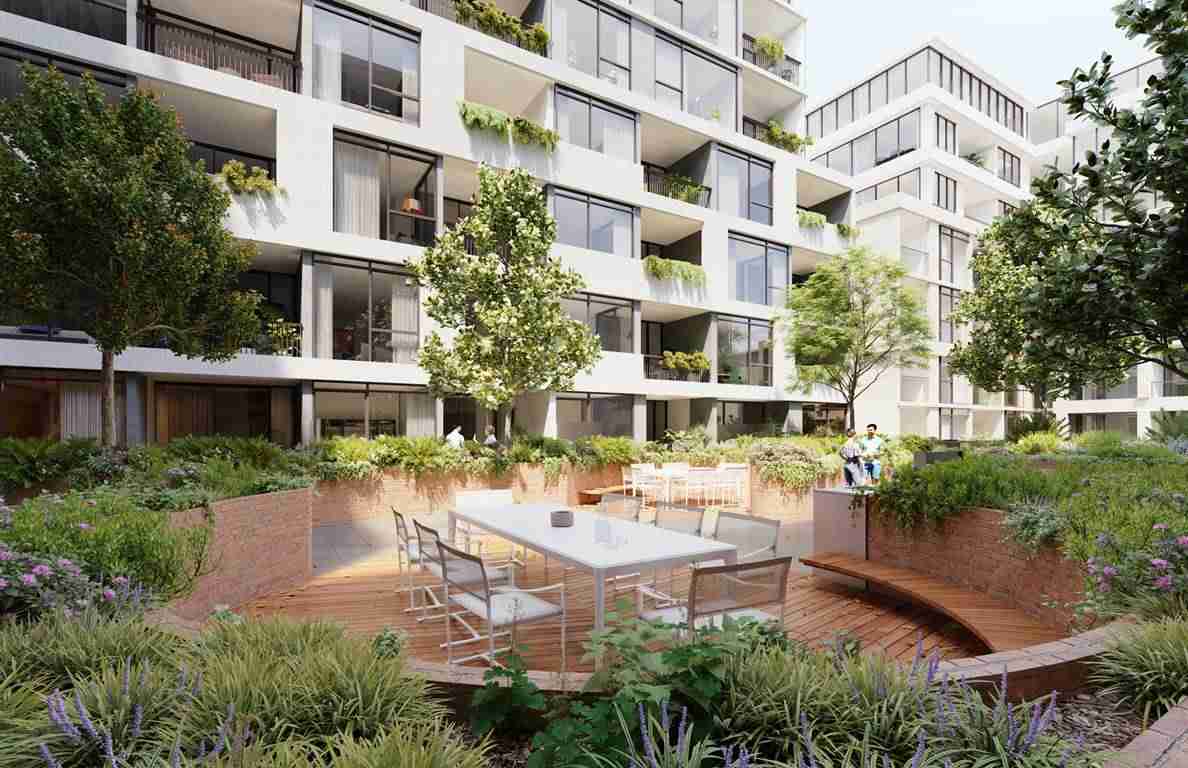 The Marker (Stanley & Spencer Edition) Typical Floor Plate & Floor Plan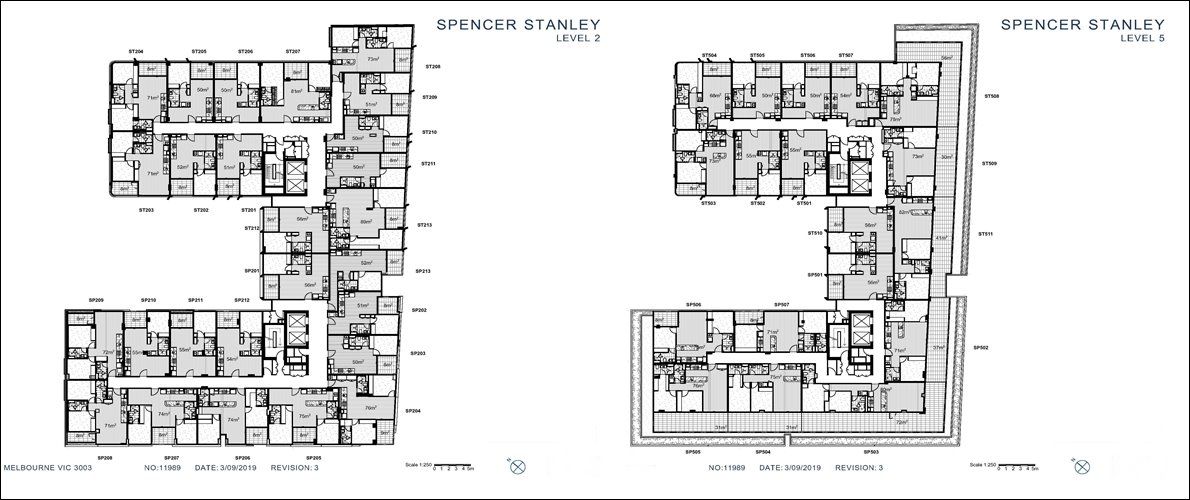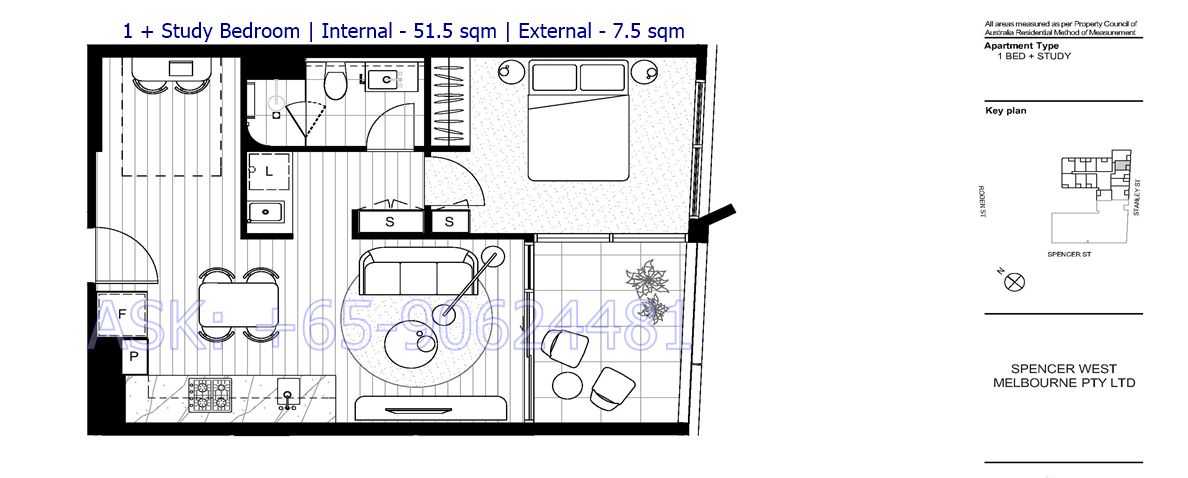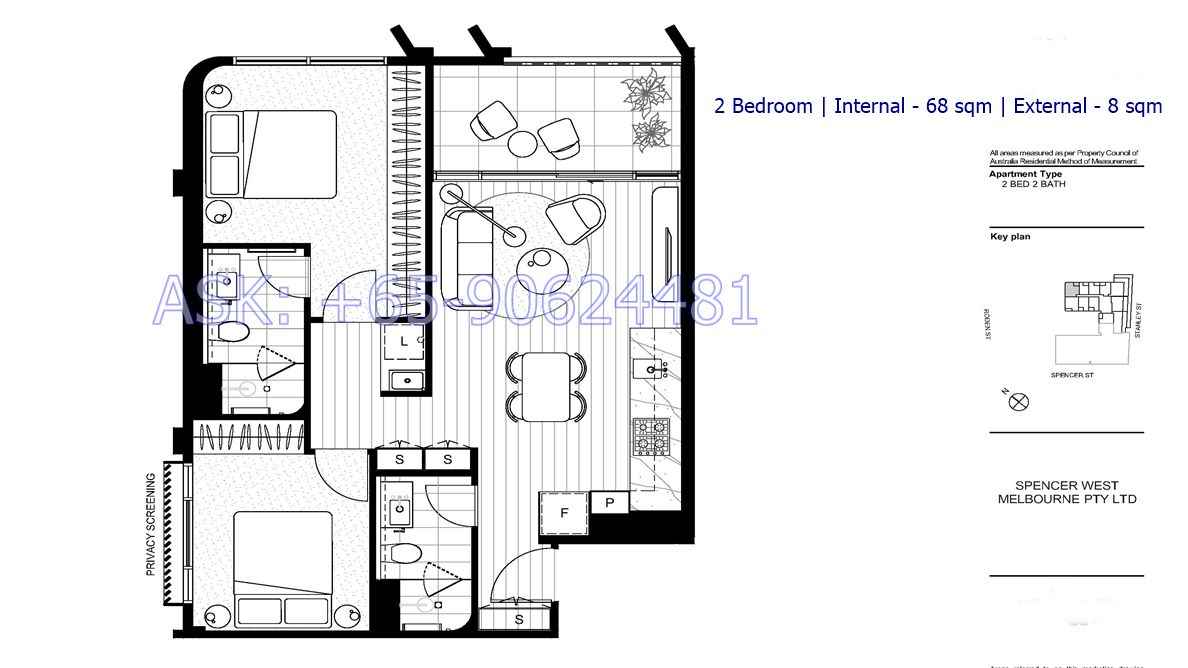 Reservation and Payment Schedule
Booking fee: $2000

Contract Signing on 4th day of booking

10% Payment via Telegraphic Transfer within 10 days to developer's solicitor account upon contract signing

Balance 90% payment upon Completion /Settlement
Other Costs upon completion /Settlement:
Stamp Duty: Up to 5.5%

Foreign Investor: 8%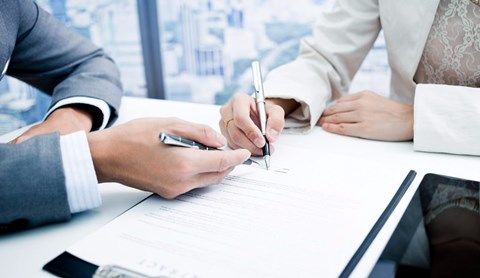 About The Developers and Partners
Lechte Corporation
Lechte Corporation delivers global investment strength and an in-depth, localised understanding of property development opportunities. As one of Melbourne's leading, family pwned, residential and commercial developers, the company uses market foresight, capital strength and industry experience to deliver unparalleled lifestyle opportunities. A firm insistence on the very best partners, suppliers and practices has made Lechte a respected name in a competitive industry.
Crema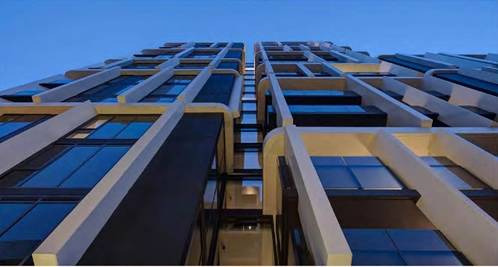 With a commitment to quality, we're passionate about delivering exceptional outcomes. Crema is a diversified property development and construction business the has been operating in Melbourne since 1951. A multi-generational family business, over seven decades, we have developed long-lasting relationships with customers, clients, partners and key industry stakeholders. Company strength comes from vertically integrated business model across property development and construction which gives us a high level of control over the building process, ensuring highest level of control over the building process, ensuring the highest level of quality assurance. Recently property developments have included The Eminence in Carlton, Derby Place in Kew and The Eighth in South Melbourne.
Plus Achitecture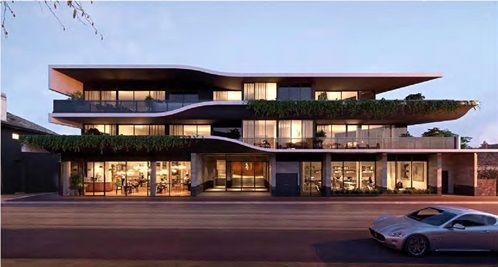 Plus Architecture are an award-winning International practice of architects, master planners and interior designers. For two decades, Plus has been busy delivering extraordinary landmark projects across Australia and New Zealand. As industry leaders, Plus Architecture prides itself on balancing innovation and commercial success, constantly reaching the highest level of design excellence. Plus continues to forge new territory through community-responsive, energy-efficient, beautiful designs which are crafted around the habits and lifestyles of real people.
It is important to only engage the Official Direct Developer Sales Team to assist you. There are several complex procedures and key factors to consider before committing to purchase a unit. Rest assured that all our representatives are certified, well-trained and committed to deliver. By engaging the Official Direct Developer Sales Team, you will also enjoy the best possible direct developer price. There is no commission required to be paid.
Register Now for Exclusive eBrochure, Floor Plan and Priority Unit Selection & Booking
The Marker (Stanley & Spencer Edition) by CDL, Lechte & Crema. Investors residing in Asia who wish to invest in apartment units from The The Marker (Stanley & Spencer Edition) West Melbourne should contact our Official Developer Sales Team by filling up the form below. We will be in-touch with you shortly. Thank you!
Priority Choice & Selection 

Early Bird Discounts

Direct Developer Price

Latest Starbuy List

Special Promotion Pricing & Packages

Development News & Updates

eBrochure & Floor Plans

View Actual Show Unit
Singaporeans/Permanent Residents/Foreigners are welcome!
Enquiry /Sales Gallery
Contact us @ (+65) 90624481 for Non-Obligation FREE Consultation
Other Good Property Investments
Cambodia Property
Vietnam Property
1) HCMC 
2) Hanoi 
Malaysia Property:
1)Kuala Lumpur
2)Johor Bahru
UK Property
1) Manchester Property
2)London Property
3) Liverpool Property
Bangkok Property
Indonesia Property
Property Id : 5643
Property Size: 538 ft2
Rooms: 1
Bedrooms: 1
Bathrooms: 1
Developer: CDL Singapore and Lechte Corporation
Completion (TOP): Q2 2021
Tenure: Freehold
Price: From A$475K
Number Of Units: 195
Unit Mix: 1, 2 and 3 Bedroom
Number Of Floor: 8 Storey Residential Building
Furnishing: Partial
Eligibility: Foreigners Elegible to Purchase
Security: Access Card, 24-hour Security CCTV
View: City View
Balcony
Storage
Lounge
Lobby
Courtyard Garden
Air-con
BBQ