Village No. 14, Sam Dach Hun Sen Road, Chamkarmorn District, Phnom Penh City, Phnom Penh
add to favorites
The Peak Office | The Peak Cambodia
THE PEAK OFFICE | LUXURIOUS BUSINESS TOWER
(Directly Below Shangri-La Hotel, Phnom Penh)
Invest in FREEHOLD Grade-A Offices in a Business Location with a Coveted Address in Prime Phnom Penh,
Capital City of Cambodia 
*From ONLY US$ 1

XX

k – Enjoy NETT RENTAL GUARANTEE up to 36% over 2 + 2 Years !*
Open For Sales ! | ONLY US$1,200 To Book A Unit !
100% SOLD OUT!
Single Unit (~4x sqm) from U$1xx K, Level Purchase (U$2.x mil – attractive discount)
* Early-Bird Discount | Loyalty Discount | Bulk /Level Purchase Discount * 
Next Opportunities – The Peak Retail Mall | Freehold Shops and F&B Managed by CapitaLand – Launching in Mid July 2018 with Attractive VVIP Disocunt & GRR Package!
Find Out More From "HERE"
Welcome to the Capital's First Integrated  Luxurious Business Tower
Own the uniquely curate business units at The Peak Luxurious Business Tower. The inspiration that emanates from this world class environment awakens everyone's work life, where every heart pulsates for success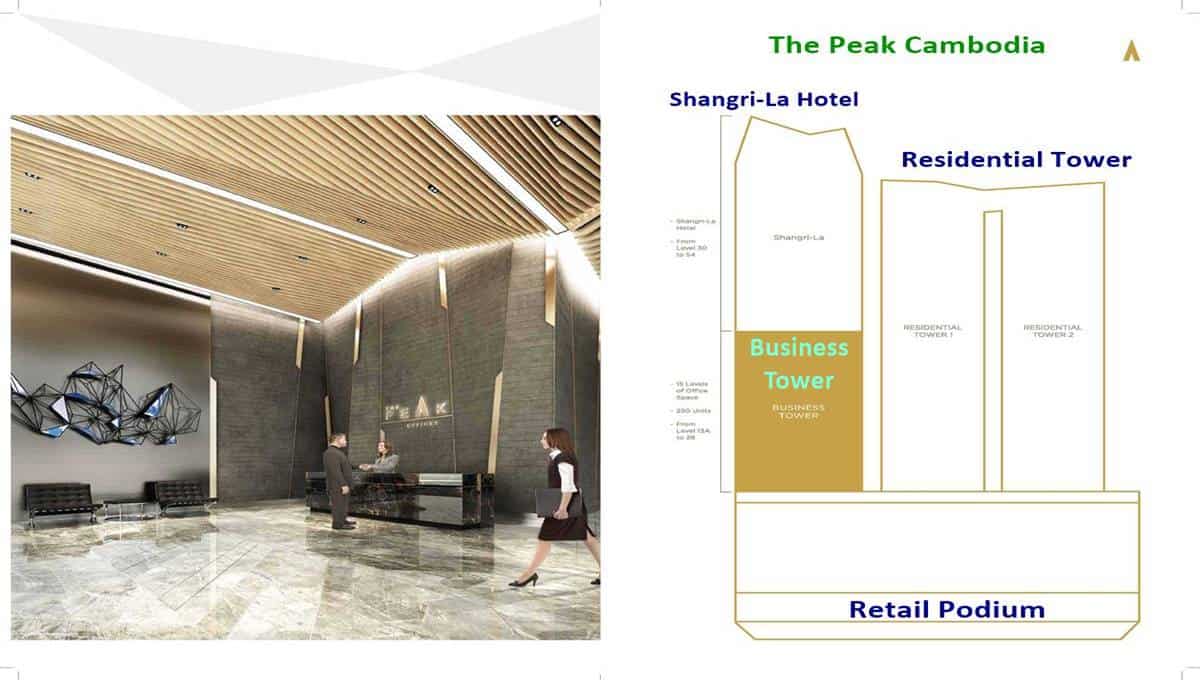 The Peak Luxurious Business Tower Location
Surrounded by City's famous destinations
Nestled in the most sought-after Pnnom Penn City Centre, The Peak Cambodia, is surrounded by the country's historic resonance. AEON Mall. NagaWorld. National Assembly Building. Ministry of Foreign Affairs and the Australian Embassy. The Independence Monument and the main Preah Sihanouk Boulevard are also in close proximity.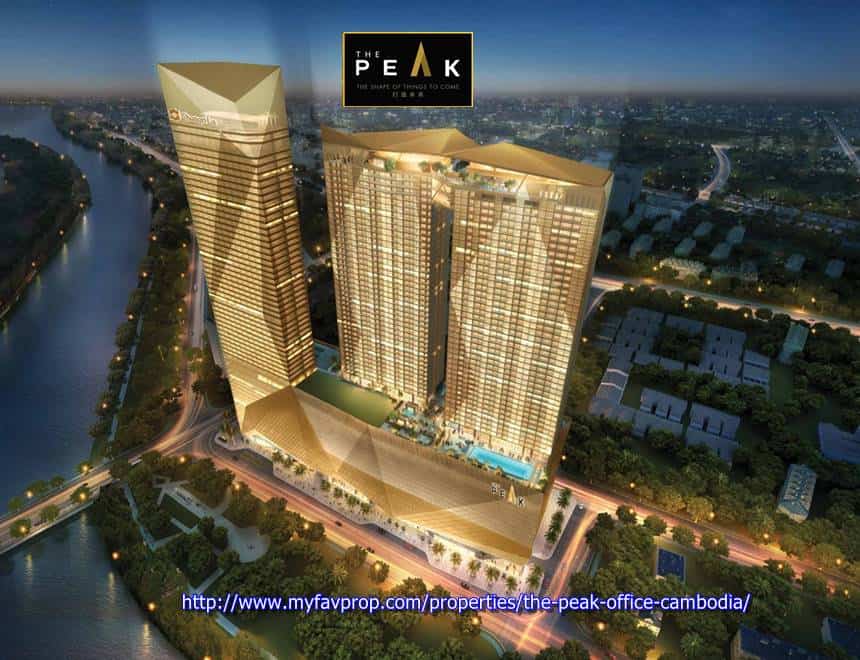 Why Invest in The Peak Business Tower – Grade-A Offices (below Shangri-La Hotel)
Freehold – Rare Grade-A Office (Limited Supply vs Fast Growing Demand)
Enjoy up to 36% Nett Guaranteed Rental Return over 2+2 Years
Directly below World Renowned Brand Name with the Luxurious 5-star Shangri-La Hotel 
Development by reputable developer Mainboard Listed Oxley Holdings from Singapore (with strong track record – Royal Wharf London and The Bridge Cambodia)
Potential Currency Gain from upside potential of US Dollar
Located at Super Prime City Centre with a short walk to NagaWorld Casino Hotel, Toyoko Inn, Embassies, Popular Eateries and Diamond Island
Low Cash Outlay with Deferred Payment
First Mover Advantage in emerging Cambodia, the last investment frontier in Asia
ABOUT THE PEAK OFFICE | LUXURIOUS BUSINESS TOWER
 The Peak Office | Luxurious Business Tower comprises  of 15 level with 250 executive  business units (Grade-A Offices), integrated below the 5-Star Shangri-La Hotel, which forms the commercial tower siting on a five-storey retail podium of  an Iconic Landmark – The Peak Cambodia – a mixed development by Oxley Holdings and its Cambodian joint-venture partner Worldbridge Land,  with a luxurious Shangri-La Hotel, Luxurious Offices, Residences, Restaurants, and Retail. Soaring majestically at the city's waterfront with spectacular panoramic view.  The Peak, is the world's  next destination for living, work and play
Office Units come with full panel windows that draw excellent natural light from outside in. Looking from inside out,  this waterfront landmark offer every moment of glistering waters and a  picturesque city skyline.
From ONLY US$1xxk!
Own A Uniquely Curate Business Units at The Peak Office – Luxurious Business Tower
A Coveted Address That Speaks Well of Your Status and Your Business Stability
The Peak Office – Unit Floor Plan
Sales Package
1) 2+2 Year Guaranteed Rental Returns
Year 1 & 2: Nett 8% Guaranteed Rental Return per annum on nett purchase price
Year 3 & 4: Nett 10% Guaranteed Rental Return per annum on nett purchase price on
mutual agreement and mutual consent of developer and owner
OR
2) 8% Discount off the Purchase Price
The Peak Office Unit
Nett 8% + 10% Guaranteed Rental Return over 2+2 Years !
Offer You
Higher Yield
Above Phnom Penh's Strata-Title Office Market Average !
Single unit (4x sqm) from US$1xxK | Level Purchase (US$2.x million) 
Attractive Discount Available !
Only US$1,200 to Book A Unit !
Low Capital Upfront !
Deferred Payment !
Loan Financing up to 50% Available !
Phnom Penh Strata Office Yield Against Southeast Asia Average Yield
WORLDBRIDGE LAND (CAMBODIA) CO., LTD
Worldbridge Land (Cambodia) Co., Ltd is a well-established real estate Company under the Worldbridge Group. The Company specialises in a wide range of property services such as sale and rental of all types of property, and professional property valuation. Since its establishment in May 2011, the company has grown steadily and enjoyed good success in tandem with the rising potential of the Cambodian property market.
With high confidence in the prospects of Cambodia. the Company readily ventured into property development with a vision to transform the local property market to greater heights by introducing world-class luxury living.
OXLEY HOLDINGS LIMITED
Oxley Holdings Limited ("Oxley" or "the Group") is an international property developer headquartered and listed in Singapore. Oxley specialises in the development of quality residential. commercial. and industrial projects. Since its incorporation in March 2010. it has launched 32 projects and completed 21 projects.
Through forging strong partnerships with reputable developers and business partners. the Group has a business presence across nine geographical markets today, including Singapore, the United Kingdom ("UK"). Ireland. Cambodia, Malaysia. Indonesia. China, Japan and Myanmar. Oxley's developments are typically located in choice areas that are easily accessible. Most of its projects incorporate retail elements, lifestyle features and facilities.
The Group's iconic commercial project in Singapore. Oxley Tower. is expected to be completed by the end of 2016.  Key overseas projects under development include mixed-use development. Oxley Towers Kuala Lumpur City Centre in Malaysia. a waterfront township development of 363,000 square meters ("sqm") in London. UK, and two mixed-use developments in Phnom Penh, Cambodia. In Dublin. Ireland, the Group is developing a site of 2.35 hectares next to the proposed new headquarters of the Central Bank of lreland, combining 65.000 sqm of Grade A office and retail space with 273 luxury residential apartments.
The Group has also diversified into investment on property as part of our fixed assets. Projects include two hotels. Novotel Singapore on Stevens and lbls Singapore on Stevens. Both are under development and are due to open for business in 2017.
Reservation and Payment Schedule
USD$1,200 (SGD$1,700) as reservation fee along with submission of a copy of passport

SPA to be issued within 14 days, upon SPA signing,  1st payment of 10% less US$1,200 within 7 days from SPA date

Progressive payment:

By 1 July : 2nd 10%

By 1 Jan 2018 : 3rd 10%

By 1 July 2018 : 4th 10%

By 1 Jan 2019 : 5th 10%

Balance 50% upon completion (estimated Dec 2020)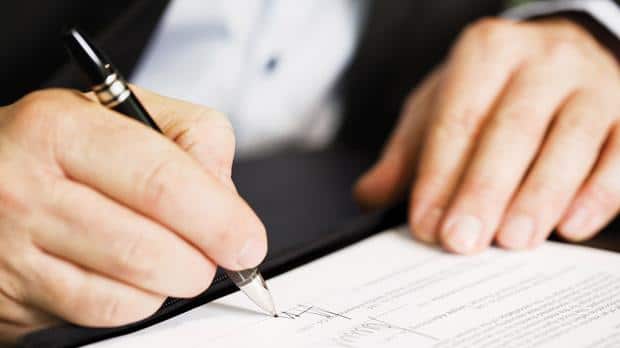 REQUEST FOR A SHOWROOM INVITE !
Visit to showroom is by invitation only. To request for an invite, kindly fill up the form and we will in touch with you shortly.
Official Developer Sales Team. Brochures, Detailed floor plan, Payment Schedules, Special Sales Packages , Promotional Packages, Development Updates are available upon request by simply fill up the request form.
The Peak Office /Business Tower Unit Choice & Selection 

The Peak Office /Business Tower Unit Early Bird Discounts

The Peak Office /Business Tower Unit Direct Developer Price
Singaporeans/Permanent Residents/Foreigners are welcome
SMS /Whatsapp "PO" with <Name><Email> to (+65) 90624481
for eBrochure /Floor Plans /Developer's Discount !
Inviting You To Register now for :
The Peak office /Business Tower VVIP Booking & Discounts

The Peak office /Business Tower Unit VVIP Pre-launch Priority Unit Selection

The Peak office /Business Tower Unit Property News &  Updates

The Peak office /Business TowerUnit Floor Plans

The Peak office /Business Tower Unit Price list / Pricing

The Peak office /Business Tower Unit Location Map

SALES HOTLINE : (+65) 90624481
Get Exclusive Invite and Privilege Information For Preview Launch
The Peak Office Cambodia | Luxurious Business Tower  by Oxley. Investors residing in Asia who wish to invest in one or more Business Units from The Peak Office Cambodia | Luxurious Business Tower, should contact our Singapore Sales Office by filling up the form below. Thank you !
Invest in Cambodia, a fast growing emerging economy with GDP growth of 7% per annum, one of the highest GDB Growth in Asia. Capitalize on First Mover Advantage by investing in Phnom Penh Real Estate, the Capital City of Cambodia that poised to benefit from ASEAN Economic Community (AEC) /ASEAN Free Trade Agreement (AFTA).
Please CLICK below for other Cambodia Property That May Interest You:
The Peak Luxury Residential Apartments from US$170K –

with 12% Nett Guaranteed Rental Returns over 2 years!

The Bridge Retail Mall from US$112K – with 70& Nett Guaranteed Rental Returns over 10 years!
The Bridge SOHO / Apartments from US$113K – with up to 39% Guaranteed Rental Returns over 3+3 years!
Or Simply SMS /Whatsapp /Call Glyn Yong @ +65-90624481 for free consultation /comparison of various alternatives.
Address: Village No. 14, Sam Dach Hun Sen Road, Chamkarmorn District, Phnom Penh City
Country: Cambodia
Property Id : 1936
Price:
USD
126,960
Onwards
Property Size: 445 ft2
Developer: Oxley Gem (Cambodia) Co. Ltd
Completion (TOP): Dec 2020
Tenure: Freehold
Price: From US$1xxK
Number Of Units: 250
Unit Mix: 26 to 127.75 sqm
Number Of Floor: 15 Level
Furnishing: Fitted
Eligibility: Foreigners Eligible to Purchase
Security: CCTV, 24 Hr security
View: City & River View
Concierge
Gym
Lap Pool
Sky Pool
Lounge
Lobby
Similar Listings
The Bridge Retail Mall - A Freehold Retail Gem located at the Heart of Phnom Penh City, Cambodia. Commercial shop u
[more]
The Bridge Retail Mall - A Freehold Retail Gem located at the Heart of Phnom Penh City, Cambodia. Commercial shop u
[more]