Uptown Riverside, Manchester
City Living from a Stylish Waterfront Location
3 Minutes to Victoria Station | 6 Minutes to Andale Centre, Deansgate
1 and 2 Bedroom with Opulent Interiors – Attractively Price from £215K
(SMS/WhatsApp Now "Uptown Riverside" to +65-90624481 for Free eBrochure, Floor Plan and Staybuy List)
Uptown Riverside Manchester
Uptown Riverside Manchester is premium riverside apartments situated on the banks of Manchester's River Irwell. Uptown delivers the convenience of city living from a stylish waterfront location. The development comprises of 156 one and two bedroom apartments, with opulent interiors and large communal and private rooftop terraces.
Uptown's suave, geometric architectural design marries together both contemporary and industrial styles. The development comprises of three buildings that rise to different heights creating a high impact, staggered impression on the landscape. Ascending communal and private rooftop terraces mirror the form of a green river bank gradually sloping away from Manchester's River Irwell.
Adjacent to Uptown sits a premium townhouse development, comprising of a number of stylish individual and privately owned homes. Surrounding tree lined avenues and open and communal gardens provide an aesthetic and stylish neighbourhood. A hip and happening, affluent community is rising on the banks of the River Irwell, just steps away from the heart of city life.
Uptown Riverside Manchester - Flythru Video
Top 15 Reasons Why Invest in Manchester – One of Europe's Fastest Growing Economies
Population growing at 3 times faster than the UK average

The city's population rising at 15 times the rate new homes that are currently being built at – Huge Property Undersupply

70,000 people now live in Manchester City Centre – and most rent their apartments (85%)
Highest student retention rate in UK – 20,000 new workers added to Manchester's economy each year
61 million annual visitors – contributing GBP 7.5 Billion to the local economy
55,000 new jobs to be created in the city centre alone by 2025 – over 50% growth in new businesses between 2014 and 2018
Manchester has one of the highest proportions of young workers (aged 18 – 34) in the country, a key demographic in the UK's rental market
Multi-billion pounds investment in business, infrastructure and transport is flowing into the city, both domestically and globally
80 of the UK's FTSE 100-listed companies have presence in Manchester, while the city is also home to a number of major international brands and coporations – SIEMENS, BBC, Amazon, DHL, itv, Adidas and many more…
Capital appreciation for the 12 months to June 2018 totalled 7.4%, versus a national average of 4.6%
Apartment prices in Manchester increased 52% in the six years bewteen November 2011 and 2017

Up to 10 enquiries for every city centre apartment- with some properties tenanted within 1 hour of becoming available

Projected average residential price growth in Manchester 81% higher than the UK's average
Projected average residential rental price growth in Manchester 40% higher tha UK's average
Property in Manchester is generating 67% higher rental returns than London
Uptown Riverside Manchester Location
A Convenient City Lifestyle
3 minutes to Victoria
6 minutes to Arndale Centre
6 minutes to Deansgate
8 minutes to Spinningfields
11 minutes to Town Hall
12 minutes to Northern Quarter
12 minutes to St Peters Square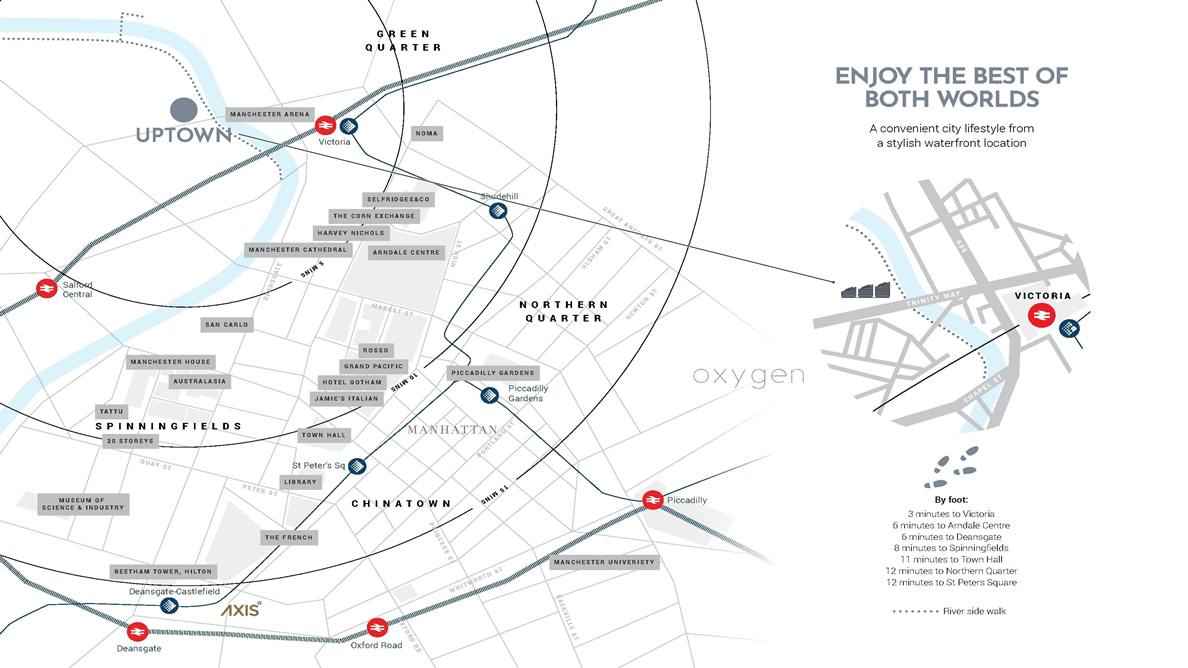 Nestled within leafy surroundings by the meandering River Irwell and just a stone's throw away from Victoria Train station, Manchester Arena and the wider city; Uptown Riverside is perfectly placed to reap what Manchester has to offer.
Manchester: voted one of the worlds' most liveable cities,
ahead of London, New York and Rome.
Uptown Riverside Manchester is ideally positioned; residents can explore Manchester's waterways on foot or by bike and are also a short riverside walk away from the centre of a bustling and vibrant city.
Diverse, energetic and overflowing with character, Manchester is one of the most exciting destinations in Europe. Manchester is celebrated for its warm, friendly and welcoming personality and is chosen as home by citizens from around the globe. The city's student and business population is thriving and a growing number of high net worth individuals are taking residence and investing in this multicultural city.
A first-class array of culinary and leisure experiences and a packed calendar of world class events are ready to delight. 
A city that never fails to deliver; discover world famous brands alongside a unique and eclectic array of restaurants, bars, museums and galleries.


Uptown Riverside Manchester Development Quickfacts
Developer :
IRDL – Irwell Riverside Development Ltd (a subsidiary of Property Alliance Group)
Location :
Trinity Way, Springfield Lane M3 7EH, Manchester, UK
Tenure :
248-years leasehold
Local Authority :
Manchester City Council
Expected T.O.P. (Vacant Possession) :
Q3 2020
Total Number of Units:
3 residential towers | 156 apartments
(36 apartments at 6-storey Graphene,
52 apartments at 8-storey Enigma and
68 apartments at 10-storey Element)
and 44 carpark lots

The Community
Uptown Riverside Manchester comprises of three geometrically designed buildings that rise dramatically to different heights.
RELAX IN STYLE | Ascending private and communal rooftop terraces gradually slope away from Manchester's River Irwell, providing extensive and unique outdoor space for Uptown residents.

BE PART OF IT | A premium townhouse development provides an aesthetic and stylish neighbour for Uptown. Join a riverside community that's just steps away from the heart of the city.
Uptown Riverside Manchester Unit Mix
| Bedroom Type | Unit Size | No. of Units |
| --- | --- | --- |
| 1 Bedroom | 549 sqft | 78 |
| 2 Bedroom | 799 sqft | 78 |
| | | 156 units |
Uptown Riverside Manchester Apartment
WATERSIDE OPULENCE
Uptown Riverside Manchester is home to 156 luxury one and two bedroom apartments. Floor to ceiling windows flood the apartments with natural light and clever, modern design creates well thought out, stylish living spaces. A unique blend of high class materials and appliances ensure that each Uptown apartment has been created and finished to the very highest of standards.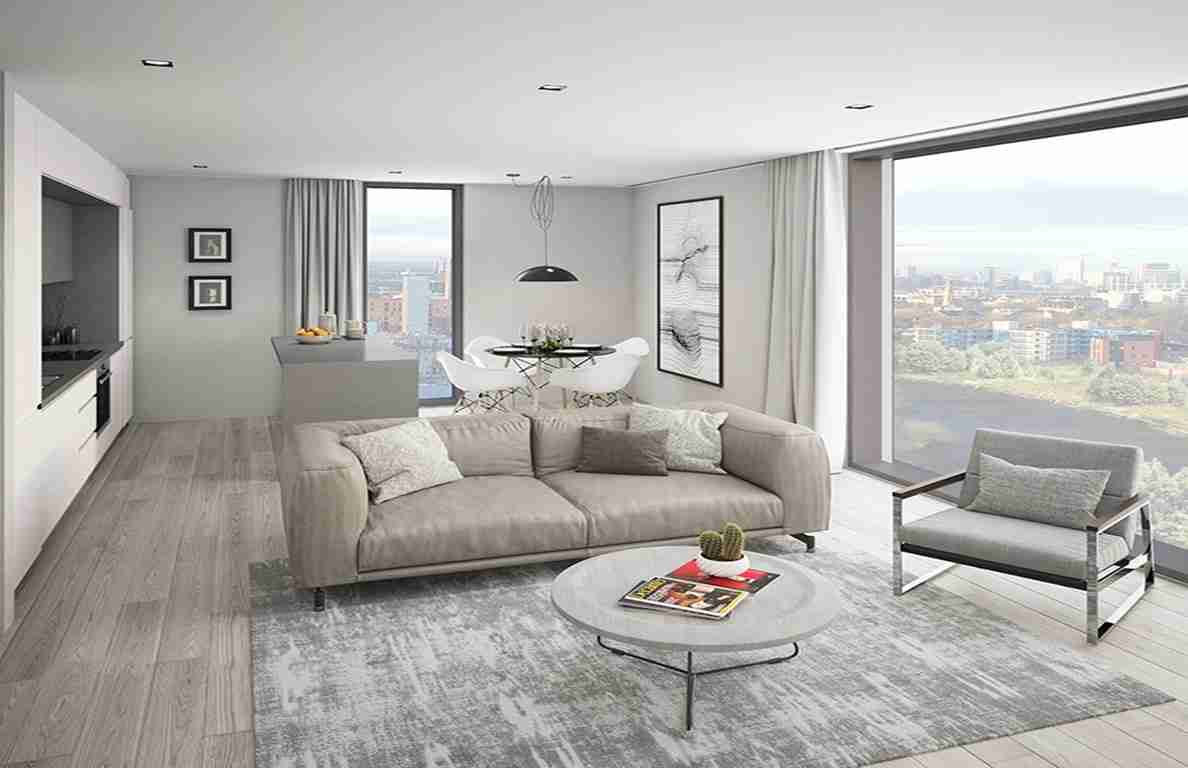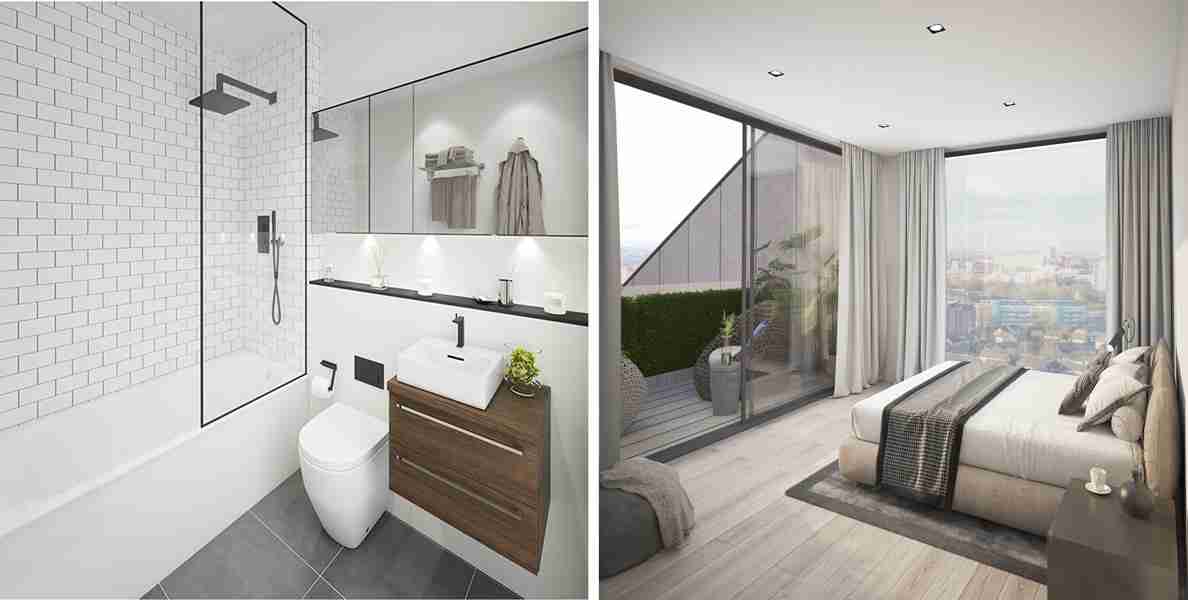 Uptown Riverside Manchester Development Facilities
Uptown is the epitome of modern city living. Inside luxury interior design oozes style and sophistication, whilst outside exclusive, private and communal, recreational spaces await. The unique rooftop garden terraces, residents gymnasium and riverside bike stores, provide fantastic leisure opportunities. The Uptown community will be poised ready to balance fast paced city life and waterside calm.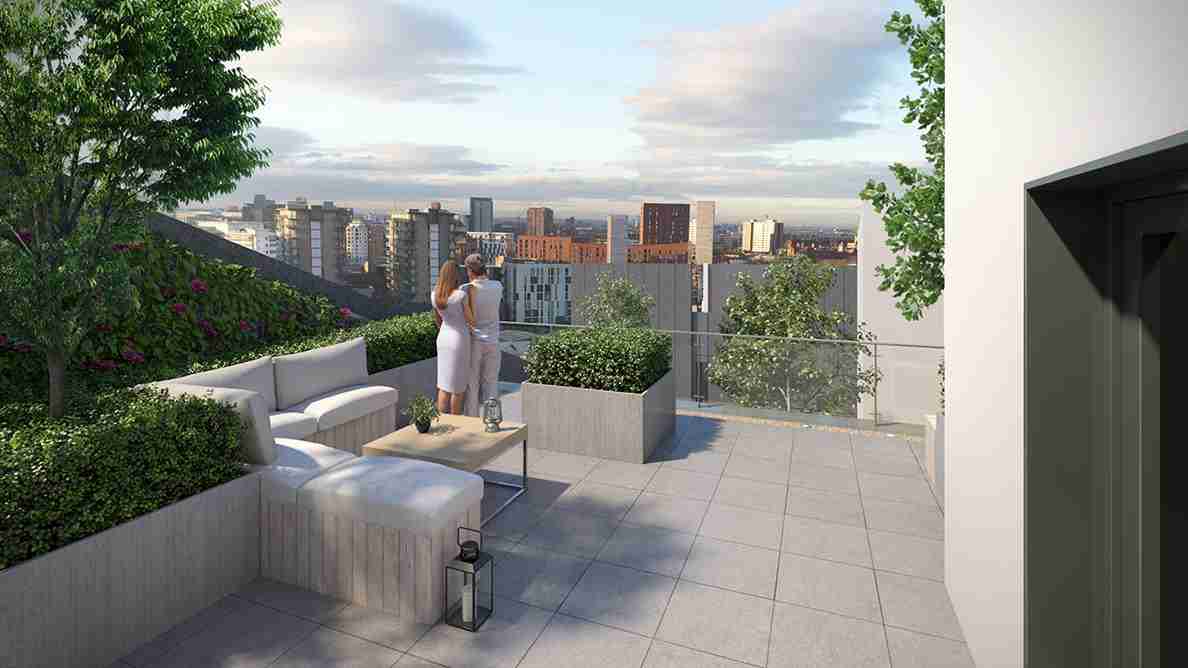 Uptown Riverside Manchester Typical Floorplan
About Developer – Alliance Group
A global brand firmly established in Manchester, Property Alliance Group (Alliance) is a developer and investor specialising in luxury living concepts and high quality finishes. Uptown brings yet another luxury development to Alliance's Manchester portfolio that already includes the spectacular Manhattan, Oxygen and AXIS developments. Alliance is actively on site with a £260m development pipeline in the North West. Further to our exclusive residential portfolio the works span across the office, industrial and hotel sectors; No 3 St Peter's Square, Manchester, 55 Portland Street, Manchester, Amazon, Sheffield, IFCO, Warrington and Trident, Manchester Airport.
Alliance takes great pride in its Mancunian roots and works strategically with key partners to support and enhance Manchester's reputation as a pioneering and thought-leading city. As a company that has been established and shaped Manchester for 28 years, we are passionate about our city, which is reflected in the quality of our schemes and desire to support other organisations and charities, which help to showcase its potential culture and community. As a group Alliance believes passionately in investing in the next generation and holds a keen focus on initiatives that encourage and support children and families through learning, play and positive experiences. The team at Alliance continues to support school children in Greater Manchester through joint initiatives with local organisations.
Reservation and Payment Schedule
Booking /Reservation Fee : £5000

Within 21 days from Booking, 20% less reservation fee payment

Balance 80% upon completion /handover
Other Costs and Fees
Stamp Duty Land Tax upon completion : approx 4% – 6% of property price

Carpark : £20,000 each

Annual Ground Rent : approx. 0.1% per annum

Contract Legal Fee : £640 – £840 inclusive of VAT

Loan Fees : approx. £300 + 0.5% of Mortgae amount (minimum £600) + Solicitor Fees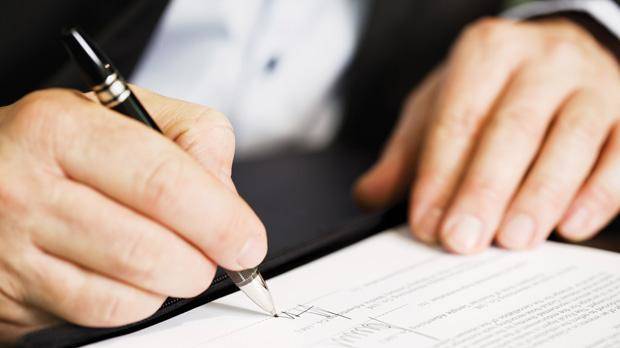 It is important to only engage the Official Direct Developer Sales Team to assist you. There are several complex procedures and key factors to consider before committing to purchase a unit. Rest assured that all our representatives are certified, well-trained and committed to deliver. By engaging the Official Direct Developer Sales Team, you will also enjoy the best possible direct developer price. There is no commission required to be paid.
Register Now for Free Copy of eBrochure, Floor Plan and Starbuy List
Official Developer Sales Team. Uptown Riverside Manchester Brochures, Detailed floor plan, Payment Schedules, Special Sales Packages , Promotional Packages, Development Updates are available upon request by simply fill up the request form.
Uptown Riverside Manchester VVIP Booking & Discounts

Uptown Riverside Manchestert VVIP Pre-launch Priority Unit Selection

Uptown Riverside Manchester Property News &  Updates

Uptown Riverside Manchester eBrochure & Floor Plans

Uptown Riverside Manchester Price list / Pricing

Uptown Riverside Manchester Location Map
Singaporeans/Permanent Residents/Foreigners are welcome!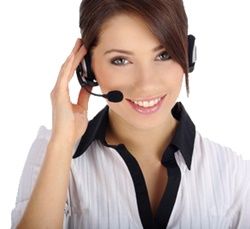 ENQUIRY : (+65) 90624481
Registration of Interest
Uptown Riverside Manchester. Investors residing in Asia who wish to invest in a residential unit /units from Uptown Riverside Manchester should contact our Singapore Sales Office by filling up the form below. We will be in-touch with you shortly. Thank you!
Property Id : 6054
Property Size: 549 ft2
Rooms: 1
Bedrooms: 1
Bathrooms: 1
Developer: IRDL – Irwell Riverside Development Ltd (a subsidiary of Property Alliance Group)
Completion (TOP): Q3 2020
Tenure: 248-years leasehold
Price: From £215K
Number Of Units: 156 units
Unit Mix: 1 and 2 Bedroom
Number Of Floor: 3 Towere 6-storey Graphene | 36 units 8-storey Engima | 52 units 10-storey Element | 68 units
Furnishing: Partial Furnishing
Number Of Car Park Lot: 44 lots | Carpark at £20K each
Eligibility: Foreigners Eligible to Purchase
Security: Security Card Access
View: City View
Balcony
Concierge
Storage
Gym
Lounge
Sky Terrace
Lobby
Courtyard Garden
Fridge
Air-con